Speaker Details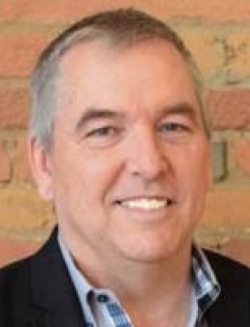 Arnold Free
Arnold is the CEO and co-founder of Traxara Robotics, a developer of robotics technology that interacts with humans in real, virtual or teleoperated environments. He is a multi-faceted leader with thirty years of experience in propelling engineering and software businesses in off-highway, offshore energy, defense, and aerospace sectors to success. He's seen it all - from start up environments to large enterprises which makes him well versed on how to make innovative technology thrive. Arnold graduated from Cambridge University, UK, with a doctorate in engineering and has a broad background in mechanical design, R&D, and software engineering.
---
Presentation
Methods for the Assessment of Mobility of Off-road Autonomous Vehicles
In the race to field off-highway autonomous systems, there is a lack of understanding of their capabilities. The NATO Science and Technology Organization Advanced Vehicle Technology Panel's AVT-341 Research Task Group (RTG) is conducting activities to define methods and tools to assess future autonomous military vehicles operating in harsh environments. It is important to anticipate advancements by defining adequate methods and tools to assess autonomous systems. This paper presents the activities of NATO AVT-341 RTG, the achievements and challenges that were faced and an application of the modelling and simulation tools utilized to perform an assessment of militarily relevant scenarios.