Program
Addressing & discussing the key issues, technologies and strategies needed for reducing off-highway vehicle carbon emissions.
---
Day 1: Wednesday, August 23
Room A

Electric & Hybrid Technology
9am - 4.35pm
Moderator

Dr Behnam Afsharpoya
Industry Process Consultant
Dassault Systemes
USA
9am
How off-road and industrial vehicle incentives are driving market change and technology innovation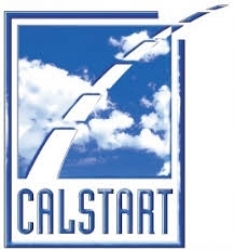 Steve Sokolsky
Program Manager
Calstart
USA
Zero-emission off-road equipment is rapidly gaining the attention of users worldwide. Some early entrants in the material handling and construction sectors are already available in the market. To ease the move toward zero-emission equipment—particularly by lowering the high initial capital costs—the State of California has established an incentive program that allows buyers to easily reduce the incremental costs associated with zero-emissions. The Clean Off-Road Equipment (CORE) program, administered by CALSTART will have more than $200 million available over the next two years for buyers to offset high initial costs and more equipment categories are being added for eligibility.
What the audience will learn
The current state of zero-emission off-road equipment
Which sectors are primed for electrification
How public entities are reducing upfront costs for zero-emission equipment
The value of lowering the total cost of ownership through point-of-sale incentives
9.25am
Leveraging systems engineering approach for agriculture and construction equipment electrification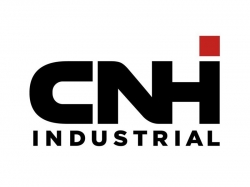 Amar Nivarthi
Director Electrified Systems Design
CNH Industrial
USA
Electrification is being considered as one of the major solutions to addressing net zero carbon emission goals and increased productivity. This is intended to be achieved in modular, scalable and cost-effective way across a diverse portfolio of products on a fast track basis by leveraging appropriate technologies from other sectors. It is therefore imperative to understand how we can use a systems engineering approach to best achieve the goal of applying this technology across a diverse portfolio.
What the audience will learn
Major challenges for electrification in agriculture & construction equipment
Divergence in electrification of on-highway and off-highway platforms
Application of systems engineering approach to electrification of agriculture & construction equipment
9.50am
Safety management in electric & hybrid industrial vehicles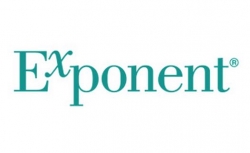 Dr Sneha Lele
Managing Engineer
Exponent
USA
The continuous evolution in automotive technology which includes incorporation of electric and hybrid designs, aims to achieve greater safety benefits for the user and the surroundings. Understanding how these systems operate, how they affect the user and how they achieve operational safety, is critical. This session will discuss types of electrical systems particularly in electric and hybrid vehicles, various safety components with examples, functional safety principles and safety management techniques in these applications.
What the audience will learn
Overview of electric and hybrid industrial vehicles
Principle of automotive functional safety and safety management techniques
High-level overview of the existing safety standards and regulations for electric and hybrid vehicles
2-3 case studies discussing electrical systems with functional safety implementation and real-life implications
10.15am - 10.45am
10.45am
A full electric forwarder with range extender - Ponsse EV1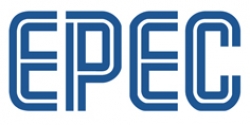 Mika Suonmaa
Program Manager
Epec Oy
Finland
This case study includes simulation-based software engineering and technology development of an electric forest machine PONSSE EV1 considering sustainability in the supply chain, manufacturing and lifetime operations. Electronics, the main components and the system software play a key role in electrified power trains of heavy machinery. At least as important in modern machines are data flow, remote data analytics, optimizations and updates. An intelligent Epec Flow power distribution unit optimizes the current flow to components that need it at the moment. As the amount of electronics and software is increasing, the benefits they offer for OEMs and end customers grow.
What the audience will learn
This case study includes simulation-based software engineering and technology development of an electric forest machine.
Development of an electric forest machine PONSSE EV1 considering sustainability in the supply chain, manufacturing and lifetime operations.
Electronics, the main components and the system software play a key role in electrified power trains of heavy machinery.
An intelligent power distribution unit optimizes and updates the current flow to components that need it at the moment.
As the amount of electronics and software is increasing, the benefits they offer for OEMs and end customers grom significantly.
11.10am
On-vehicle fuel delivery systems - building a bridge to hydrogen

Steve Duricky
Global Platform Manager
Parker Hannifin Corporation
USA
Several OEMs like JCB, Cummins, Liebherr and Hyundai Doosan are launching hydrogen ICEs, but what about delivering hydrogen to the engine? We've learned a lot in the past 10 years from delivering natural gas to the Cummins NG engine platform, mostly on refuse trucks. What are the similarities and what are the differences between methane and hydrogen? What should you consider when designing and maintaining an onboard hydrogen fuel system (HFS)? This presentation will look at the key components involved with fuel conveyance, fuel control and filtration. It will cover standards and certifications along with a look into the hydrogen fuel cell (FCEV).
What the audience will learn
Differences and similarities between natural gas (methane) and hydrogen on-board vehicles including compressed gaseous fuels vs liquified (cyrogentic) fuels.
Lessons learned from CNG and LNG on-vehicle fuel delivery systems and how this will help build a bridge to hydrogen.
The different components needed to convey, control, and filter altnerative fuels on a vehicle.
The importance of fuel filtration and why its important to install filters on both sides of the regulator.
Standards and certifications for regulating alternative fuels on-vehicle. Recently released requirements along with some still in review.
11.35am
Digitalization, electrification & efficiency – a shorter route to zero for excavators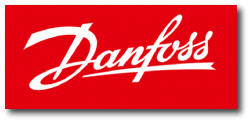 Luke Wadsley
Director of Solutions & Technology for Digital Displacement
Danfoss
USA
In this session, we will share details about the field trial of three 20ton excavators fitted with the Dextreme system. And how by increasing the efficiency of the hydraulic system, excavators can deliver the same amount of work with a smaller engine and less fuel – or do more work with the same size engine. For electric excavators, Dextreme systems enable OEMs to reduce the battery capacity, thereby reducing the cost of the main battery and enabling more cost-effective electrification. We will show that, depending on system complexity and duty cycle, a reduction in energy requirement of up to 25% can be achieved.
What the audience will learn
Danfoss highlights energy efficiency as the critical topic for decarbonisation, particularly for excavators
How Dextreme Systems can deliver substantial carbon reductions by 2030 and accelerate the transition to zero-carbon energy
Details about how Dextreme systems can achieve 15% fuel savings or increase productivity by 25% today
Details about a UK field trial of three 20T excavators
Details of a recent demonstration of the world's most efficient conversion of battery power into fluid power for electrified machines
12pm
Meeting battery charger efficiency regulations for industrial electric vehicles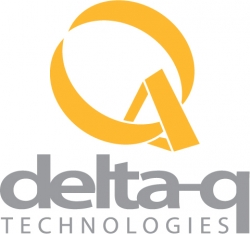 Chris Botting
Manager, Research Engineering
Delta-Q Technologies
Canada
Industrial vehicle electrification is driven by fossil fuel costs and emission restrictions. Electric powertrains radically reduce these impacts, but energy efficiency remains an economic and regulatory imperative. Battery charger efficiency is regulated in North American markets. Understanding the standards and test methods is required to properly test, list, and mark the models to be certified. Overall efficiency is impacted by many system design choices, including the battery type and nominal voltage, charger hardware and software, and vehicle cabling and accessories. This effects the real-world energy cost, carbon footprint, and total cost of ownership experienced by end users and fleet operators.
What the audience will learn
Overview of energy efficiency regulations for industrial electric vehicle battery chargers
Understand what standards apply, how tests are run, metrics are calculated, and certified models are listed and marked
Insight into design choices and trade-offs impacting energy use and efficiency
Ideas for reducing real-world system energy use, carbon footprint, and electric utility bills
12.25pm - 1.35pm
Moderator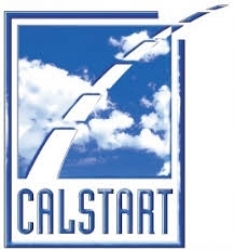 Steve Sokolsky
Program Manager
Calstart
USA
1.35pm
Electrifying construction machinery: learnings from a full electric drivetrain conversion

Chris Pearce
Technical Director, Platform Development
Turntide Technologies
UK
For diesel machine manufacturers, there is a lot to learn regarding construction equipment electrification for a future generation of heavy-duty vehicles emitting zero CO2 emissions. Developing a fully electric powertrain for the demanding environmental conditions and duty cycles required by the off-highway machinery market is technically demanding and requires significant innovation. Turntide recently completed a three-year project with the Advanced Propulsion Centre UK to fully electrify a compact front wheel loader, delivering the first machine of this type to go beyond basic testbed level, bringing a fully electrified compact machine from R&D through to a high-level TRL/MRL.
What the audience will learn
Top learnings from delivering the first electrified, zero-emissions Caterpillar wheel loader
Top 5 biggest challenges faced during the project
Where to start when thinking about redesigning off-highway equipment for electrification
Technology innovations that created a new platform for other heavy-duty vehicles
2pm
The Why and How of electromechanical actuators

Kirk Martin
Sector Sales Director Mobile Machinery
Ewellix a Schaeffler Company
USA
We will present: - The technology used in electromechanical actuators compared to hydraulics, stating main differences - The market trend towards electrification in mobile /offraod industry (why) - Reasons for using electric acutaotrs including an example: High efficiency plus regenerative braking - Description of main design parameters in electric actuators (how) using application examples - Set of features that enables electromechanical actuators to execute the same applications than hydraulic does today
What the audience will learn
Reasons WHY companies start electrifying their hydraulics will be provided
Essential engineering criteria when designing electromechanical actuators will be discussed
Main differences between hydraulic systems and electromechanical ones will be shown
2.25pm
Endeavouring electrification: improving efficiency by implementing a cross-platform strategy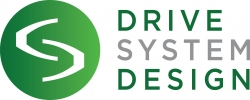 Elena Belenguer
Engineer
Drive System Design
UK
As electrification demands across industries increase, designing a bespoke powertrain for individual applications becomes inefficient. Aiming to reduce time and cost, the development of cross platform electrification strategies is vital. Establishing the best way to achieve this is challenging due to diversity and number of requirements and applications, both in propulsion and ancillaries. DSD's electrified Powertrain Optimisation Process (ePOP) allows users to obtain a range of potential system solutions with considerable time and cost savings. The tool allows the definition of key metrics such as efficiency, performance and cost, and identifies variations in sub-system designs to meet multiple platform requirements.
What the audience will learn
Identifying existing challenges within industry due to electrification as well as those involved in implementing a cross platform strategy.
Familiarise themselves with DSD's solution to reduce cost and time in electrified powertrain design.
Understand how DSD's proposed tool works and its multiple capabilities to enhance the cross platform powertrain design process.
2.50pm
Next-generation electrification of off-highway heavy-duty vehicles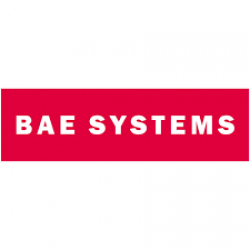 Derek Matthews
Power & Propulsion Solutions Product Manager
BAE Systems
USA
The challenges of electrification of heavy-duty vehicle platforms (HD EV) are significant. Electric drivetrain suppliers of next-generation systems can draw on customers' operational experience and deliver commercially viable, competitive advantage to vehicle manufacturers. Evolving from first-generation HD EVs (diesel platforms and COTS hardware), next generations will use advanced architectures and materials purpose built to deliver improved efficiencies and reductions in complexity and cost. They will enable the integration of drive and accessory electronics using modular, scalable designs, driving improvements in quality, reliability and total cost of ownership for operators. A key enabling technology is the evolution of next-generation power electronics architectures and designs. With over 25 years of experience, BAE Systems looks at these concepts and advantages gained from a modular, configurable systems approach.
3.15pm - 3.45pm
3.45pm - 4.35pm
Panel Discussion - Technologies & incentives to drive decarbonization of industrial vehicles – how can the supply chain help?
This panel will examine several aspects of electrification and decarbonization from the viewpoints of OEMs and suppliers. This will include how stakeholders have used incentives to hasten the development of new technologies; how new electrification technology development has changed the supply chain; barriers to new electrification technologies; and how electrification is affecting the relationship between OEMs and suppliers. This panel will also describe how their organizations plan to adjust their supply chain relationships in response to new funding opportunities and technology developments.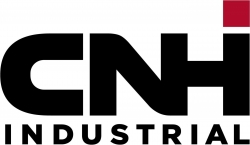 Chris Andreuccetti
Chief Engineer Electrification
CNH
USA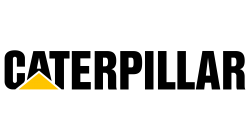 Idine Ghoreishian
Director, Charging Infrastructure & Solutions
Caterpillar Inc
USA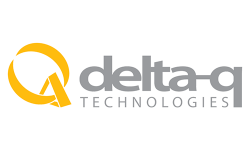 Rod Dayrit
Director of Business Development USA
Delta-Q Technologies
Canada
Moderator:
Steve Sokolsky, Program Manager, Calstart
Day 2: Thursday, August 24
Room A

Electric & Hybrid Technology
9am - 5pm
Moderator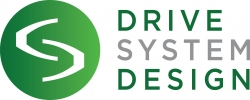 Elena Belenguer
Engineer
Drive System Design
UK
9am
Utilizing hybrid system gateways to reduce components in EVs

Chris Passmore
Director of Technologies
Flodraulic Controls
Canada
Flodraulic will show examples of EV applications and how power distribution should be handled in each application. Cooling requirements and how they are integrated on the application will also be explained. Utilizing an HSG, a demonstration of applying LV, HV and Cooling in one device will be provided. This training is targeting small to medium machine builders who's engineering teams are tasked with designing applications across multiple disciplines.
What the audience will learn
Advantages of combining power distribution and cooling.
User interfaces with electrification troubleshooting.
Case Study.
Necessary safety features.
The importance of system architecture flexibility .
9.25am
Understanding your vehicle energy requirements - vehicle energy mapping

Andrew Krajnik
System Integration Manager
HYDAC
USA
When transitioning from an IC engine to an electric prime mover understanding the energy consumption of your vehicle becomes critically important. OEM need to not only understand the peak energy consumption but also the normal consumption during an average work cycle. This information will drive the system architecture and the component sizing. In many cases, this information is not readily available to the OEM's and OEM's have a difficult time determine it. This presentation will provide insight to the importance of this data, the process of obtaining it and using the data to drive vehicle design.
What the audience will learn
Why it is important to understand the energy consuption of the vehicle
Processes to determine the energy consumption of the vehicle
Interpreting the data to drive system architecture and component selection
9.50am
Performances of ultra-silent, regenerative, rare-earth magnet free electrohydraulic system

Luca Cignatta
Technical and Operations Manager
Settima USA
USA
The EV/HEV market requires more and more silent electrohydraulic solutions, capable of energy recovery to increase autonomy and productivity of on-highway and off-highway vehicles. Settima has developed and industrialized a unique electrohydraulic four quadrants solution driven by sustainability of fully recyclable materials, ultra-silent 4Q® Continuum® technology and SynchRel® synchronous reluctance motor. Settima will present the performances and features peculiarities of such solution.
What the audience will learn
Continuum® 4Q® ultra-silent four quadrants hydraulic technology
SynchRel® synchronous reluctance motor technology
Ultra-silent regenerative electrohydraulic system, performances and features peculiarities of such solution
10.15am - 10.45am
10.45am
Advancements in predictive safety diagnostics with electric vehicles

Ted James
Head of North America
ACCURE Battery Intelligence
USA
With vehicle electrification, the battery is the most important part. It must be safe, reliable, and high-performing – across a range of use cases and environments – and risks must be managed actively. This presentation reviews the latest developments in analytics and monitoring solutions, focusing on artificial intelligence. Industry case studies about how industry leaders use cloud-based analytics today to prevent safety incidents, extend vehicle range, and manage battery aging will be shared.
What the audience will learn
From the BMS to the cloud: how online safety diagnostics play a key role in reliability and safety
Advanced detection of even the smallest battery anomalies before they become dangerous: the concept of predictive safety diagnostics.
How big data can be leveraged to improve battery safety and lifetime.
11.10am
All-electric construction machine's technology stack

David Grabau
Business Development Manager
Moog Construction
USA
Moog Construction will discuss the proper selection of mechatronics, machine controls, functional safety, and security. Our critical elements to be design into the machine's architecture from the very beginning. In addition, we will discuss the value of kinematics, modeling and simulation, and software. Our TerraTech solution helps enable your zero emission future by offering a mechatronics, software and digital architecture that work in unison.
What the audience will learn
Scalable, Modular, and Cost-effective solution for all-electric machine
Proper Electric System Architecture
Electric System Designed and built for the collaborative robotic future.
11.35am
BEV powertrains: optimal size & configuration. How to right-size BEV batteries and other components for each vehicle

Darren Mueller
Director of Sales & Marketing
MEDATech Engineering
Canada
Battery-electric vehicle (BEV) solutions may be attractive, but costs, especially for batteries, are high. How do you avoid overbuilding heavy-duty BEVs and sky-high TCOs? There is still a whole lot of guesswork: • Just how much battery do I need for a given machine? • How can I be sure that I'm not under-building or over-building? • Is there a magic formula? • Where are the hidden dangers in BEV components sourcing? MEDATech's Darren Mueller will answer these questions and explain how OEMs can not only keep costs down, but also determine the exact powertrain, battery and other component mix for the optimal heavy-duty BEV.
What the audience will learn
Why defining duty cycles is so critical when going electric
What to look for in a BEV in order to fill a specific duty cycle
The ABCs of BEV anatomy and safety
How to calculate the ROI of any BEV purchase, comparing fast charging, battery swapping and diesel
How to optimize the efficiency of BEV fleet composition, organization and rollout
12pm
Battery and fuel cell simulation for hydrogen fuel cell vehicles

Dr Behnam Afsharpoya
Industry Process Consultant
Dassault Systemes
USA
Hydrogen Fuel Cell vehicles are another type of electrical or hybrid vehicles. The power that is generated from fuel cells charges vehicle batteries. Fuel cells are electrochemical reactors generating electricity directly from oxidation reactions of fuels or Hydrogen. Due to their high efficiency (almost twice of internal combustion engines), near-zero emissions, low noise, portability, and low operation temperature (for PEMFC), fuel cells are being considered as a potentially viable energy-conversion device for mobile, stationary, and portable power. In general, fuel cell cars have a longer driving range and shorter fueling time in comparison with EVs. A proton-exchange membrane fuel-cell (PEMFC)
What the audience will learn
Fuel Cell design for Hybrid vehicle
Modeling and simulation of Fuel cell and Battery in Hydrogen Vehicle
1D Simulation
12.25pm - 1.35pm
Moderator

Chris Passmore
Director of Technologies
Flodraulic Controls
Canada
1.35pm
Application goals lead to correct component selection and complete solutions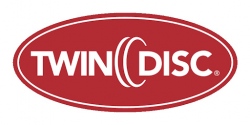 Steven Hall
Manager, Application Engineering
Twin Disc, Inc
USA
With tremendous social and regulatory pressure on the industry to rapidly move to electric solutions, it is imperative that the complete application be considered when making component selections to provide a package that is a complete solution rather than a collection of parts. This goes beyond just meeting a load profile but considering economic, environmental, regulatory and public relations goals. To meet goals, a complete solution must be more than a collection of motors, drives, batteries and controllers. Specific examples will be reviewed to demonstrate how goals and needs lead to correct selections.
What the audience will learn
Load Profile is just one of the elements that must be understood for correct selection
The relationship between performance goals, battery sizing and economic goals will be explored
Examples from parallel hybrid with ICE/Battery and electric only machines will be presented
2pm
Innovative system supply for a rapidly decarbonizing world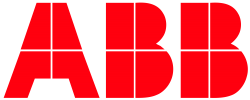 Liam Martin
Product Manager
ABB Inc
USA
ABB provides solutions which are highly adaptable to power and articulate a wide number of vehicles through advanced power electronics packaging, inherently safe LTO battery chemistry, motors to suit a wide range of applications, as well as control systems (via B&R). Leveraging synergies with ABB's business divisions, system solutions can be tailored to the precise requirements of the user, thereby minimizing procurement resources, aiding the effectiveness of fleet modernization/upgrade projects through seamless integration, and ensuring compatibility between charger and vehicle.
What the audience will learn
Diesel engine replacement or hybrid system solutions
ABB's scope of technology offerings for industrial and off-highway vehicles
Inherent safety of LTO battery chemistry, with rapid charge and discharge capabilities
2.25pm
Rotor-position-sensor with digital interface. New opportunities for combined motor sensors

Ulrich Marl
Key Account Manager Automotive
Lenord, Bauer & Co. GmbH
Germany
Today, most of the rotor position sensor signals in EV traction motors are analog signals. The next sensor chip generation, and therefore the next sensor generation, will provide information such as rotor position angle as digital words. Since the new chip technology allows signal conditioning and digitization at speeds matching the maximum motor speed, there are new opportunities to measure more than just position and speed with a single sensor, for example temperature and vibration measurement. The presentation will give an outlook on these possibilities and show some examples from established industries like machine tools and invites for further discussion.
What the audience will learn
Rotor-Position-Sensor Technologie Signals overview (analog/digital)
advantage and disadvantage of analog and digital signals
challenges to establish a digital signal path in a powertrain
condition monitoring with rotor position and speed sensors
2.50pm
Thermal management of electric machines in a 360° perspective

Björn Afzelius
CEO
Ymer Technology
Sweden
Relevance and importance of efficient thermal management in electric machines - real-life machine and test data for battery heating and cooling as well as electric driveline cooling - influence of battery size, C-Rates, energy consumption in thermal management - intelligent strategies to minimize thermal management demands - YMERs integrated and modular solution to cope with all thermal management demands in EVs as well as hybrid machines.
What the audience will learn
Importance of Thermal Management in electric machines as well as main difference to ICE applications
Get a good understanding of how to treat batteries thermally in a best way
Understand why letting a battery cool out or overheat will lead to long downtimes
See that intelligent and field proven controll-strategies can reduce the effort and costs of Thermal Management significantly
Not only see the theory but also the real life of EVs
3.15pm - 3.45pm
3.45pm
Preparing your machine for EV drives

Michael Brooks
CEO
OPS Controls
USA
Starting with understanding the EV drive circuit, this presentation will talk through the stages from design to prototype to manufacture. Development costs and grant applications will also be discussed.
What the audience will learn
How to design your existing system so it's EV compatible
Electrical harness design strategy
On site harness prototype design
How to document your designs
What manufacturing systems & equipment are needed, and meeting production requirements.
4.10pm
Dedicated hybrid cycle based motive powerplants for electrifying off-highway vehicles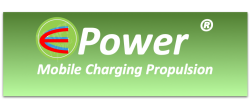 Dr Xubin Song
Founder & CEO
ePower Mobility LLC
USA
With quickening paces of transportation electrification, an innovative DHC (Dedicated Hybrid "Cycles (Combustion)" ) is developed to reconceive motive powerplants for transformative vehicle electrification. The energy-efficient DHC technology can reconfigure existing powerplants with low performing Otto cycles to more than double the power density with remarkably less harmful pollutants. The proposed electrification technology provides a feasible solution to hard-to-electrify segments such as agriculture. We do envision that the synergy of DHC based electrification with carbon circular bio-fuels would be able to solve the puzzle of "the heavier vehicles, the more emissions, but the harder to electrify".
What the audience will learn
Bottleneck of Otto cycle for higher efficiency powerplants
Breakthrough perspectives with dedicated hybrid combustion (DHC)
Preliminary validation of high-efficient low-emission DHC technology through a third party
DHC is applicable for retrofitting, thus collaboration on improving any existing powerplants is feasible
DHC based low carbon propulsion (LCP) is ready for vehicle application
4.35pm
Benefits of integration within electrified powertrains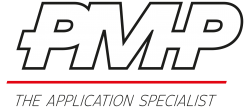 Aaron Becker
Director Sales and Business Development
PMP Industries
USA
Within the 2022 IVT, we presented different aspects of how different technologies may be combined to provide maximum value for electric vehicle solutions. We will provide a deeper dive into the aspects of integration and hidden value.
What the audience will learn
How are separate technologies nonlinearly additive - 1+1 = 3
How can integration provide scalable capability
What barriers are present to harvesting these benefits
Discussing advanced technologies related to industrial vehicle operation – autonomy, remote operation, HMIs, cab design & ergonomics, and operator & workforce safety.
---
Day 1: Wednesday, August 23
Room B

Automation, HMI & UX
9am - 4.35pm
Moderator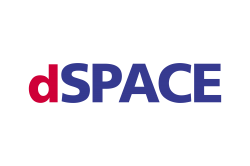 Jacob Perrin
Solutions Specialist - Autonomous Driving and Software Engineering
dSPACE Inc
USA
9am
Autonomous machine: An innovative integrated development and simulation approach

Vincent Remillard
Applications Engineer / Corporate Accounts Manager
Famic Technologies inc
Canada
The electrification of mobile hydraulics is underway. It creates opportunities and challenges. To succeed - while optimizing development time, system performances, and resources - OEMs and system integrators create digital twins to improve engineering analysis and concept validation. Innovative design and simulation are demonstrated using Automation Studio™ on multi-technological autonomous driving systems containing an electrical drive and 2 steering modes (Orbitrol and Steer-by-wire). Hydraulic systems are modeled using preconfigured components from manufacturers' catalogues. Performances are also simulated from a 3D Manifold block design. The electrohydraulic system is co-simulated with an external controller. Road conditions and HMI will also be implemented.
What the audience will learn
How to create an accurate digital twin of an autonomous machine using catalogues of preconfigured hydraulic and electrical components
How to analyze charge-discharge cycles by calculating energy recovered in a battery from a hydraulic transmission and implements
How to test and analyze various steering configurations to switch from manual to autonomous driving mode
How to develop control algorithms efficiently by co-simulating a controller with a virtual machine
How to simulate a manifold block's performances with its 3D geometry in a complete machine simulated model
9.25am
Potential liability of unmanned ground vehicles

Katherine Sheriff
Lead, Mobility and Transportation Group
Davis Wright Tremaine
USA
Uncrewed ground vehicle use in the private sector presents some of the most challenging applications of autonomous technology. Whether in mining, construction, or agriculture, the complexity of the environment that developers must address increases the uncertainty of UGV operation – and the risk of tort liability. This presentation considers a scenario where the UGV damages a third party, rather than affecting a contractual counterparty, and outlines concepts of extra-contractual responsibility, agency, and tort liability.
What the audience will learn
Dynamic factors to consider when determining a safety case for UGV testing for companies aiming to innovate and capitalize on industry disruption
Potential extra-contractual responsibility or "liability" frameworks developing at state, federal and international levels
Why the law might differentiate between the teleoperated UGV and the autonomous UGV
Complexities presented by artificial intelligence (AI) for traditional tort liability frameworks, including concepts of foreseeable harm and agency
9.50am
Deploying autonomy at scale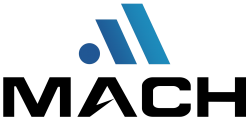 Colin Hurd
CEO
MACH
USA
Autonomy for off-road vehicles or equipment doesn't have to be complex. MACH embraces a straightforward and transparent process to incorporate customized autonomous or automation technologies suitable for the most rugged and challenging applications. This presentation will cover the lessons learned deploying over 350 autonomous vehicles and covering 80,000 driverless miles.
What the audience will learn
Safety considerations in off-road environments.
Humans-in-the-loop. Half automation is tougher than full automation.
What can go wrong, will go wrong.
Useful metrics for judging autonomous system performance.
10.15am - 10.45am
10.45am
Methods for the assessment of mobility of off-road autonomous vehicles

Dr Arnold Free
CEO
Traxara Robotics Inc
Canada
In the race to field off-highway autonomous systems, there is a lack of understanding of their capabilities. The NATO Science and Technology Organization Advanced Vehicle Technology Panel's AVT-341 Research Task Group (RTG) is conducting activities to define methods and tools to assess future autonomous military vehicles operating in harsh environments. It is important to anticipate advancements by defining adequate methods and tools to assess autonomous systems. This paper presents the activities of NATO AVT-341 RTG, the achievements and challenges that were faced and an application of the modelling and simulation tools utilized to perform an assessment of militarily relevant scenarios.
What the audience will learn
How NATO Science and Technology Organization developed the requirements for assessing mobility and resulting methods for verification and validation.
The efforts required to develop modelling and simulation tools for the assessment of off-road mobility in harsh environments.
The approach to developing an autonomy stack capable of path planning, object identification, terrain segmentation, obstacle avoidance and more.
How the approach and methods developed can also be applied to commercial applications in mining, construction, etc.
The challenges and lessons-learned from implementing proof-of-concept operational scenarios.
11.10am
Precise automation control in electro-hydraulics – developing for systems without an operator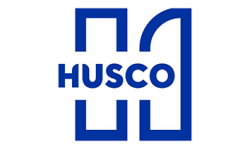 Austin Sowinski
Senior Project Engineer | E-Control Automation
Husco
USA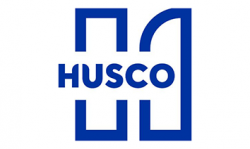 Dr Tim Opperwall
Principal Engineer - Controls & Automation
Husco
USA
In the control of off-highway equipment every milliamp matters. Husco has benchmarked over 100 machines and worked with countless OEMs developing and fine-tuning hydraulics systems. Today over 95% of new systems developed have electro-hydraulic content included and increasingly expected to be automation ready – but how easy is the step to enable precision automation? How do you move from operator to software control? This study walks through some of the key control challenges and uses data from real system testing to highlight the key challenges and methods used to enable fast, precise, robust, repeatable control of any electro-hydraulic system.
What the audience will learn
Automation, safety, and worksite technology advances driving need for electrohydraulic controls
Detail on how software, controllers, drivers, electro-hydraulic hardware, and machine geometry are all sources of potential system control variation
How to enable machine controls to be more repeatable, productive, and efficient across products
How a Hydraulic Control Unit (HCU) system enables OEMs engineers to focus on their value add, not on compensating for control errors
11.35am
Safe human-robot collaboration in construction work environments

Jason Majchrzak
Senior Software Engineer
Moog Contruction
USA
The last decade of robotic advances in manipulation, sensing and computing is now enabling the use of robots in less structured environments, such as construction and agriculture. Collaborative robotics offer the opportunity to assist humans in repetitive, hazardous and strenuous tasks while simultaneously improving safety. While safety standards for automated industrial equipment exist, there is a gap between these legacy standards and the possibilities that state-of-the-art technology is now enabling. Standards bodies and industrial working groups are now driving to close these gaps to enable the safe application of highly automated work machines in these environments. More to be discussed...
What the audience will learn
Approaches to achieving safe human-robot collaboration while leveraging state-of-the-art technologies in construction environments are going to be discussed
Safety Standards
State-of-the-art technology behind the safety
12pm
Open standards and automation are paving the way to safe and productive autonomy for mining & construction

Dan Atzmon
Head of Business Development
Foretellix
Israel
Autonomy has the potential to transform mining and construction. Delivering substantial benefits such as improved Safety, productivity, and efficiency. The mining industry has been an early adaptor and has experimented with limited autonomy on project bases for quite a few years. In the past ten years, the automotive industry has caught up and introduced new capabilities and technologies that are now being deployed in both mining and construction. In this presentation, we will explore how open standards and automation are enabling leading OEMs to conduct large-scale testing programs and deploy commercially on multiple sites. Specifically, The ASAM OpenSCENARIOV2.0.0 (OSC2) standard introduces multiple disruptive features to increase productivity and robustness of advanced automation function that allows: - Aggregating expertise into reusable scenarios that can be shared and tuned to any ODD, user map, or project needs - Quick and easy adjustment of the scenarios to project requirements with minimal knowledge - Ability to combine scenarios in a modular way to efficiently create and maintain complex scenarios - Share measurable metrics, KPI and success criteria.
12.25pm - 1.35pm
Moderator

Katherine Sheriff
Lead, Mobility and Transportation Group
Davis Wright Tremaine
USA
1.35pm
Integrated requirements, modelling and simulation for structures

Anup Iti
CATIA Industry Process Consultant - Senior Manager
Dassault Systemes
USA
Every year, thousands of operators are exposed to accidents related to heavy machinery equipment. The cabin is the first protective element to ensure the operator's safety. Hence the cabin becomes a critical element of Heavy Machinery development. Combining safety, comfort, intelligence, and performance is the first element considered by the buyers of machines and especially by the operators themselves. To meet today's industry safety requirements, manufacturers need innovative tools to imagine and design safe cabin structures in case of falling objects or rollover machines, which will be covered during this session.
2pm
Deploying remote control for mobile machinery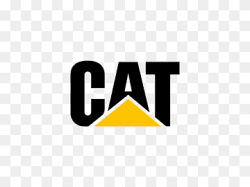 Micheal Valerio
Remote Control Technical Lead
Caterpillar Inc
USA
As the construction industry continues to invest in new products and processes to improve safety on the job site, many companies are investing in remote control for their mobile machinery. The reasons for this investment can include the ability to remove the operator from hazardous environments, seamlessly control machines across multiple work sites, and expand access to a wider pool of operators. However, deploying remote control on a work site comes with a variety of challenges that are unique to each site and can often require changes to the currently implemented processes.
What the audience will learn
Brief Overview of Cat Command Remote Control Products
Types of Applications that are suitable for Remote Control
Challenges to overcome when deploying Remote Control on a work site
2.25pm
A synthesis of work analysis techniques for introducing automation in underground mining operations

Andrew Miller
Senior Research Associate
Virginia Tech Transportation Institute
USA
We examined the implications of implementing automation of shuttle cars in underground coal mining operations using work analysis techniques. Interviews and analyses highlight recommendations for the development and deployment of automation. The effects of introducing automation on the traditional vehicle operator role and other impacted members within the work domain are examined. Results include the development of a prototype human-machine interface design of a tablet-based control system for shuttle car operators to control pathing and movement commands as well as the communication structure across systems within the underground mining section.
What the audience will learn
Strategies to implement automation with a focus on organizational impact and safety
Designing an interface and conveying relevant automation system information to necessary users
Review of metrics to use to evaluate technology implementation effectiveness and safety
2.50pm
Building HMI platforms

Dr Markus Wallmyr
UX lead
CrossControl
Sweden
Gone are the days when the complete system was be done by a single developer and even a single company, instead we rely on systems from 3rd party providers, sometimes resulting in a vehicle cabin with a plethora of diverse displays and systems. At the same time, there is a drive towards better user experiences, operator support systems and productivity tools that can be improved over the machine lifetime. In this speech we will look into approaches for computation hardware and software that can enable realization of new and coming system functionality to realize homogenous and upgradeable operator environments.
What the audience will learn
A good user interaction for safe and effective operation
How a good software framework can enable integration of HMI functionality on displays for a homogenous experience.
Hardware and software integration that enables new functionalllity, interaction and development speed.
3.15pm - 3.45pm
3.45pm
The joy of use: mastering the complexity of machine operation

Patrick Brennan
Managing Director, USA
RAFI Group
USA

Steffen Merk
Global Head of Sales
RAFI Group
Germany
Touch-based input is one of the most intuitive forms of human-machine interaction. The current and future generation of operators expects that an input device can also be operated via touch. But not in every application is a touch screen the ideal way to control machines and systems. We are addressing the following questions: How are current and future HMI technologies being transformed into industrial vehicle applications? How can today's state of the art touch systems be designed in such a way that the operators keep their eyes and focus on the machine and not on the screen?
What the audience will learn
Current and future HMI technologies being transformed into industrial vehicle applications
How can blind operation of HMIs be realized
Technologies of intuitive touch operation surfaces
Inside into the European and Global Market for HMI Systems
4.10pm
Enhancing OEM custom design efficiencies and productivity with 3D printing for the industrial vehicle market

Fadi Abro
Global Director of Transportation
Stratasys
USA
Michael Speaker
Technology Development Manager
J W Speaker
USA
For today's OEM designers and manufacturers, developing the latest custom vehicle lighting designs for electric and hybrid vehicles in construction, agricultural, industrial, commercial and off-highway industries is a complicated endeavor. With a focus on improving operator and workforce safety and enhancing cabin design, the high mix of components, complexity of assembly and stringent testing requirements represent just a small sample of the lighting challenges to overcome. Guided by an unwavering passion for incorporating new technology into OEM designs, hear how a U.S.-based LED lighting manufacturer is using cutting-edge additive manufacturing technologies to develop the next generation of innovative vehicle lighting solutions while solving new challenges such as enhanced safety measures, supply chain, profitability, and production times. Join us to learn more!
What the audience will learn
How 3D printing is supporting the global shift to EV vehicle applications
How to leverage 3D printing to increase efficiencies and get to market faster
How to create supply chain resilience by bringing manufacturing in house
Day 2: Thursday, August 24
Room B

Automation, HMI & UX
9am - 5.30pm
Moderator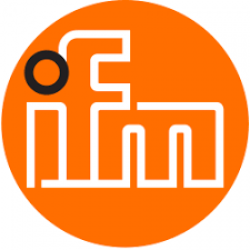 Tim Conklin
Business Development
ifm
USA
9am
High-speed implement BUS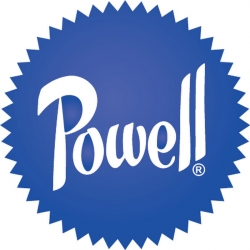 Ryan Milligan
Director of Business Developement
Powell Electronics
USA
This HSI presentation will include the high level objectives of the AEF HSI team and the ISO 23870, TC127 JWG16. It will explain how 1000Base-T1 can be used to leverage the heavy vehicle network architecture transition from CAN-based to ethernet. It will include details of the work that has gone into developing a new architecture that will offer widespread connectivity, have a long lifespan and be environmentally rugged. It will explain the anticipated future that includes increasing automation toward autonomy using a higher bandwidth to offer machine to machine and machine to cloud communication; and conclude with a summary of suppliers that have developed physical layer components.
What the audience will learn
What is ISOBUS, what it solved and how it was implemented by the Agricultural Industry Electronics Foundation or AEF.
What is HSI for the Ag Industry and how those guidelines will be used in the similar needs industry groups.
Explanation of the Physical layer components used in HSI.
HSI Basic protocol research and how each industry will explore middleware.
Details including the OSI 7-Layer Model and commonalities from physical layer to application.
9.25am
Data-driven development of autonomy for industrial & off-highway vehicles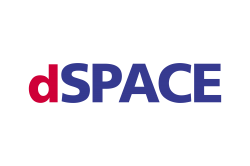 Jacob Perrin
Solutions Specialist - Autonomous Driving and Software Engineering
dSPACE Inc
USA
This presentation focuses on leveraging a data-driven development approach for automated and unmanned vehicles in construction, mining, agriculture, industrial, and off-highway sectors. It highlights the significance of utilizing vast amounts of data generated by these vehicles to enhance their design and development process. The talk specifically explores the data collection, ingestion, and selection processes and toolings used to enable successful development and validation towards deployment. Attendees will gain valuable insights into harnessing the power of data for successfully engineering tomorrow's advanced autonomous vehicles.
What the audience will learn
What is data-driven development and how can it be used in the off-highway context?
What are the typical steps of a data-driven development pipeline?
Which tools are used to enable data-driven development?
9.50am
Fail early, fail fast - continuous, automated software testing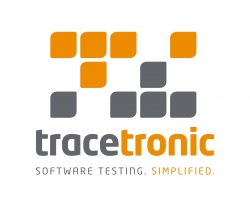 Felix Mueller
General Manager
TraceTronic, Inc.
USA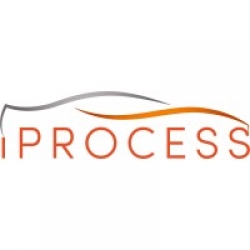 Florian Rohde
Managing Partner
iProcess LLC
USA
Developing advanced vehicle functions requires a complex, interdependent environment of different specialized tools and processes to satisfy the legal and technological requirements. Early detection of failures and regression testing are critical for success of software-driven products. All system levels and components must be evaluated and validated while covering the maximum scope of use, potential misuse and anticipated system faults. This presentation will demonstrate how comprehensive test environments and state-of-the-art methodology achieve the highest level of software quality – continuously.
What the audience will learn
What are the current challenges for vehicle software development?
How do we ensure a maximum level of quality for continuous development environments?
Benefits and strategies for early error detection during development.
The necessity for
10.15am - 10.45am
10.45am
Leveraging real-time ground profiling and digital twins in off-road vehicle validation

Jacopo Alaimo
Head of North America
XenomatiX
USA
Off-road and highway vehicle manufacturers allocate significant budgets for the test drives on physical proving grounds. Some well-established companies even exploit their own proving ground in a remote, multi-square-kilometer large area. However, these test roads only represent a small subset of the worldwide variety of user cases. Furthermore, in off-road applications the terrain is constantly changing making the correlation with durability and drivability models less effective. A new generation of lidar sensors derived from ADAS applications is enabling off-road vehicle tests in any public or private terrain. The lidars can be installed on the vehicles hood or roof to profile with high accuracy the terrain in front of the wheels determining the cause of individual events identified during the tests. Additionally, the data collected can be imported into simulation tools to further improve vehicle performance and for use in future developments deriving the vehicle loads. This session will illustrate how real time terrain profiling is used in off-road vehicle validation for durability, ride and quality, and in virtual simulations.
What the audience will learn
Off-roads tracks and ground can be digitalized with the latest solid-state LiDAR
True solid state lidar enable high accuracy pavement and ground digitalization preserving characteristics necessary for vehicle durability and ride comfort simulations
Digital Ground contain all the characteristics of real world, including roughness and waviness, compliant with the ASTM standards for IRI
The use of Digital Ground in Simulations expands the quantity of cases that can be evaluated compared with physical tests leading to more realistic and accurate analysis
The same technology used to generate Digital Ground and can be leveraged for real-time pavement profiling in vehicle tests
11.10am
Geospatial GNSS augmentation to improve vehicle navigation & reliability

Jeremy Bennington
VP of Position, Navigation, & Time (PNT) Assurance
Spirent Communications
UK
GNSS is crucial in mining. Vehicles that operate in open-pit mines must be navigated with precision for both safety and efficiency. GNSS satellite signals can be blocked by the walls and topography of a mine. This reduces the reliability and accuracy, and, therefore, the overall useability of GNSS and automated vehicles. Geospatial GNSS Augmentation and forecasting provide comprehensive predictions of GNSS performance considering the topography of the mine, buildings, and line-of-sight determination of satellites as they orbit. Prediction of GNSS performance enables automated trucking, mining, survey, and fleet tracking to avoid areas of poor coverage or augment to improve performance.
What the audience will learn
Applications of GNSS for industrial vehicles
Awareness of GNSS/RTK/PPP limitations in mining or urban environments
Understanding of Geospatial GNSS Augmentation & Forecasting technology
Applications of Geospatial GNSS Augmentation with existing vehicles
Improvement of positioning performance using Geospatial GNSS Augmentation
11.35am
Enhanced productivity through improved system transparency

Bernd Roesch
Head of Division Transportation
E-T-A GmbH
Germany
With a plug-and-play capable, fully electronic power distribution unit, the connected loads in the autonomous vehicle can be monitored. The intelligent power distribution unit enables the control and diagnosis of loads via the CAN bus. Load current and voltage measurement as well as integrated load protection allow load management and preventive maintenance. Fuses are replaced. In the event of a fault, remote reactivation is possible. Thus autonomous working machines and functions can be realized. Vehicle downtime can be reduced or avoided altogether. By integrating the load displays into the service HMI, the information can be used quickly for troubleshooting.
What the audience will learn
Enhanced uptime of the industrial vehicle
Time savings and cost reduction in the event of service
Technology for autonomous vehicles
12pm
Reliable optical perception for harsh environments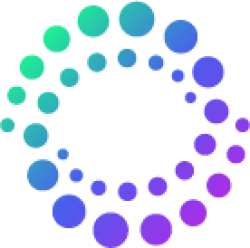 Ben Lubetsky
Business Development
Ubicept
USA
Industrial cameras often blur in challenging lighting environments when under motion, translating to poor visual data for computer vision algorithms. This poses an issue for industrial vehicles as they transition to autonomous operation, as most industrial applications involve some combination of motion with uncontrolled lighting, high vibration, shadowing, low light, or solar glare. Despite the advances in LiDAR to offset these shortcomings, visual imaging remains desirable for scenarios such as characterization and differentiation of objects of interest. This talk discusses new perception systems for real-time, fast-motion, color optical imagery under the harshest environmental challenges: Single Photon Perception.
What the audience will learn
Reliable optical sensing technology for industrial vehicles that operate in harsh environments
Timelines and roadmaps of next generation optical imaging methods for harsh environments
Comparisons between LiDAR, Radar, and Optical Imagery for Industrial Vehicles
12.25pm - 1.35pm
Moderator

Andrew Miller
Senior Research Associate
Virginia Tech Transportation Institute
USA
1.35pm
Specifying and selecting requirements for joystick and grip design
Kristy White
Staff Engineer
Otto Engineering
USA
The presentation will inform the listener on the options and the requirements to consider when designing a control handle solution (grip and joystick). Strength, forces, electrical interface (analog, digital, CANbus, etc.) and well as ergonomics, switch placement and more unique options will all be discussed. Common mistakes will also be discussed.
What the audience will learn
Better understanding of the control options that should be considered when designing control solutions for cabs
Prioritizing requirements to avoid development delays
Choosing the best electrical output and technology for your application
Taking cab placement into consideration when selecting a grip shape
2pm
Architecting vehicle systems that enable adaptability, automation, performance, and connectivity.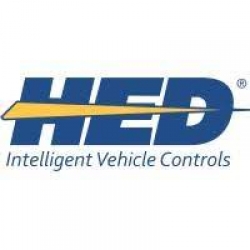 Chad Repp
Business Development Manager
HED, Inc.
USA
Designing and building vehicles for the future requires architectures that support a variety of data interfaces to support the vehicle through the lifespan. Vehicles today require the ability to adapt, improve the operator's experience, remotely diagnose, share data, use new energy sources, and expand their functions as technologies and aftermarket solutions come to the market. Starting with vehicle architecture we will walk through the types of communication architectures that exists today and how to map out your use cases to determine what system architectures will be required to support your customers and vehicles of the future.
What the audience will learn
Learn the different methodologies and considerations for various components in an electronic control system.
Learn the different types of communications on a vehicle and how they are used.
How to design a system that easily supports telematics now and in the future.
Considerations to enable complete vehicle over the air programming and remote diagnostics and how that can support value streams.
Considerations for security, online vs. offline functionality and learn from real-world examples.
2.25pm
What if your machine could troubleshoot itself?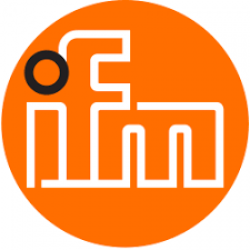 Tim Conklin
Business Development
ifm
USA
Servicing electronic systems on heavy equipment has been a time-intensive process, requiring special hardware and software. Sometimes, just waiting for time at the dealer service center can take weeks. It is clear that a new approach is needed for mobile equipment. ifm has developed Inspector functionality which enables OEMs to build service functionality directly into the machine, to help get the machine back to work faster. This presentation will outline how we combined a suite of service tools to offer a troubleshooting approach which can be accessed locally or remotely for both service and engineering teams.
What the audience will learn
Rethink engineering to include service functionality during design phase
Differences between problems that can be solved remotely vs going to the shop
Standardize the level of service whether standing at the machine or sitting a desk
Case study outlining how an OEM deployed this
2.50pm
Off-highway UX: passing automotive

Matthew Neigh
Director of Sales, IoT
Altia
USA
Key topics including data privacy, configurability and personalization, safety in transitioning from physical gauges to all-digital displays, designing for a global audience with a global team and outsourcing to suppliers without losing control of design will be covered in this presentation. We'll delve into the complexities of data privacy and what must be done to ensure compliance with regulations. We will discuss the importance of configurability and personalization, as well as safety considerations when transitioning to all-digital HMIs. We will discuss the challenges of designing for a global audience and with a global team, outsourcing HMIs and much more.
What the audience will learn
Dealing with data privacy
Configurability and personalization
From physical gauges to all digital displays – safety matters
Designing with a global team for a global audience
Outsourcing without losing control of your design
3.15pm - 3.45pm
3.45pm
Construction safety amid challenges: people matter the most.

Nigel Shaw
Managing Director
Prolec Ltd
UK
This presentation explores the challenges and lessons learned in delivering a robust and reliable solution, whilst unlocking the full potential of onsite safety powered by engineering 'without having to think'. With tangible examples of how to transition construction from basic safety to innovative software protecting machines and humans. Safeguarding Rail Operations with Movement Limiting Devices: Prolec were approached by Rail Freight Services (a major material handling logistics company) to customize and deliver a "virtual wall" movement limiting solution for the UK's first Terex Fuchs RHL 360F material handlers. Machines now in active service providing productive and safe work near to open railway lines and under high-voltage cables, unloading material for UK HS2 at a Tarmac site – taking the correct steps to work 'simply safer'.
What the audience will learn
How to protect operators from collisions with overhead hazards and limit machine movement.
How to save money by mitigating the risk of collisions with critical infrastructure, protecting profits.
How to reduce time with real-time height limiting, improving productivity by minimising machine downtime.
4.10pm
Real-time monitoring of flow for predictive maintenance of mobile machinery

Martin Cuthbert
Managing Director
Webtec
UK
Monitoring temperature and pressure in a hydraulic system is relatively simple. However, many performance losses may still not be evident. Pumps and actuator performance can best be determined by monitoring their input or output flow. Until now there hasn't been a simple fit-and-forget solution to monitoring hydraulic flow in the extreme environments seen by manned mobile & autonomous vehicles used in the earthmoving, mining, municipal vehicles, and handling industries. Webtec's J1939 CAN compatible CTA flow monitor has been designed to address this need and can be connected to an in-cab HMI and/or connected to an IoT portal and monitored remotely.
What the audience will learn
• Rugged solution for flow and temperature monitoring of hydraulic pumps and actuators designed for on and off highway use
• Using hydraulic flow as early prediction of loss of machine efficiency
• Combining hydraulic flow, pressure and temperature monitoring to calculate total hydraulic power and total machine efficiency
• Easily connected to existing HMI or IoT gateway using native J1939 CAN BUS
• Enhance machine telematics to include hydraulic performance & offer a superior after-market service
4.35pm
Camera-based driver assistance systems for mobile machinery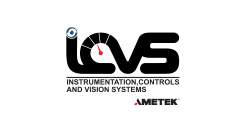 Chuck Erml
Manager, Product Management
AMETEK ICVS
USA
The goal of Advanced Driver Assistance Systems is to protect lives by providing better visibility of hazardous areas around commercial vehicles and mobile machinery. Camera-based systems are designed to make mobile machine operators more successful by preventing property damage and automating mobile processes. The challenge in commercial vehicles is that there are many different types of commercial vehicles on the market with very different appearances. This leads to facing several challenges in the field of camera-based systems around machine learning. We present solutions to more flexible camera attachment positions and the resulting need for new training data for machine.
What the audience will learn
Use of AI-based neural networks for person detection.
Rugged digital camera technology for commercial vehicle applications.
Use cases for reverse and side assist systems in commercial vehicle applications.