Speaker Details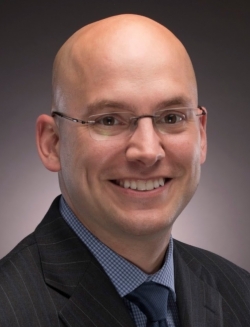 Andrew Krajnik
Andrew is currently the System Integration Manager for HYDAC USA and is located on HYDAC Technology Center in Glendale Heights. Andrew has a Bachelor Degree in Mechanical Engineering from Milwaukee School of Engineering. He previously worked for Caterpillar for 14 years, including an international assignment in Japan, and a role as Machine Integration Technical Lead for the Large Wheel Loaders product group. Throughout his career he has worked on multiple hybrid and electric vehicle projects, giving him insights into next-generation systems development.
---
Presentation
Understanding Your Vehicle Energy Requirements - Vehicle Energy Mapping
When transitioning from an IC engine to an electric prime mover understanding the energy consumption of your vehicle becomes critically important. OEM need to not only understand the peak energy consumption but also the normial consumption during an average work cycle. This information will drive the system architecture and the component sizing. In many cases, this information is not readily available to the OEM's and OEM's have a difficult time determine it. This presentation will provide insigt to the importance of this data, the process of obtaining it and using the data to drive vehicle design.