Speaker Details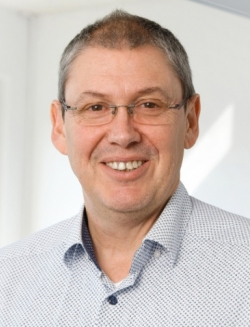 Ulrich Marl
Ulrich has been key account manager since January 2019. Prior to this he held many cross functional divisional positions at Lenord+Bauer during this 23 years with the company, from head of quality department to general manager of production. At the age of 55 he accepted the challenge of tackling the broad field of electric mobility worldwide for Lenord+Bauer. His extensive knowledge gained from projects including those in automotive industry will be of great benefit to him.
---
Presentation
Rotor-Position-Sensor with digital interface. New Opportunities for combined motor sensors
Today, most of the rotor position sensor signals in EV traction motors are analog signals. The next sensor chip generation, and therefore the next sensor generation, will provide information such as rotor position angle as digital words. Since the new chip technology allows signal conditioning and digitization at speeds matching the maximum motor speed, there are new opportunities to measure more than just position and speed with a single sensor, for example temperature and vibration measurement. The presentation will give an outlook on these possibilities and show some examples from established industries like machine tools and invites for further discussion.