Speaker Details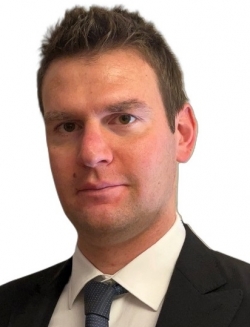 Luca Cignatta
I joined Settima Meccanica in 2011 as Application Engineer following the worldwide projects for the Settima' products (Continuum, electrohydraulic units and three screw pump) by supporting the customers to identify the best Settima' s solutions for their systems and working close with the Settima' s technical office to design custom solutions. In 2017, I've moved to USA as Technical and Operations Manager to establish the Settima USA, Inc and support the North American Market from the technical side especially the EV applications which are becoming a more and more important market for Settima.
---
Presentation
Performances of ultra-silent, regenerative, rare-earth magnet free electrohydraulic system
The EV/HEV market requires more and more silent electrohydraulic solutions, capable of energy recovery to increase autonomy and productivity of on-highway and off-highway vehicles. Settima has developed and industrialized a unique electrohydraulic four quadrants solution driven by sustainability of fully recyclable materials, ultra-silent 4Q® Continuum® technology and SynchRel® synchronous reluctance motor. Settima will present the performances and features peculiarities of such solution.