Speaker Details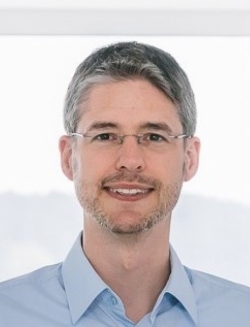 Stefan A. Lang
Stefan A. Lang was born in 1979 in Mayen, Germany. After an apprenticeship as an energy electronic technician he chose to attend a technical college, studied Laser Techniques and Applied Physics and graduated his master degree with honours. He currently is with Sensor-Technik Wiedemann GmbH in Kaufbeuren and acts as the Director Advance Development. In this role, he is responsible for the predevelopment of new technologies and is also aiming for new and future market fitting products and solutions. He focusses on the development of electronics and software solutions for fully automated mobile machines and innovation systematics.
---
Presentation
How to solve the complexity of autonomy for mobile machines
Autonomy in mobile machines has two sides which have to be covered: autonomous driving and autonomous working. Understanding these complexities and the mechanics behind is the prerequisite to develop machines in an autonomous design. This presentation therefore focusses on the technological complexity behind these two, gives an overview about different connectivity methods and provides a journey across several aspects like architecture considerations and the role of artificial intelligence in working processes. It closes with some ideas about how to solve on the large scale.