Products on Show
Innovative filtration solutions for the fuel cell
Hengst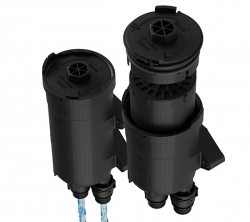 Hengst is exhibiting several products at the show. The innovative Blue.iox ion exchanger provides particularly effective protection with minimal maintenance. The modular range offers various sizes that cover the requirements of smaller systems as well as fuel cell systems for heavy-duty, stationary and maritime applications.
---
Customized batteries for heavy-duty and off-road machines
Intercel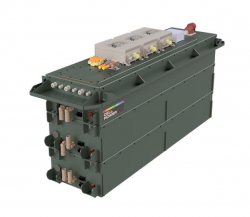 Intercel will present its customized batteries based on its new generation of lithium batteries. They offer excellent vibration resistance and enable intensive use on construction sites. Manufacturers are welcome to visit the booth to benefit from Intercel's many years of experience in this specific industry. Machine builders who want to adopt electric drivetrains can learn from case studies of recently realized projects.
---
The future of work lighting
TYRI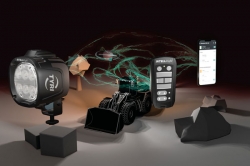 For decades, machine drivers have had only a one-size-fits-all solution for work lighting, which fails to consider the fact that people, working conditions and weather are different. Now there is a solution: the Intellilight mesh-connected lighting system can be steered via an app or remote control that can change the light intensity and temperature.
---
Finger-operated joystick with active feedback
Gebrüder Frei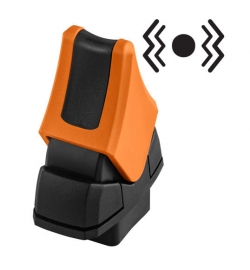 Industrial truck operators face increasing requirements and higher risk of accidents. It's crucial to support them effectively, and active feedback through the main control element is the top choice. Gebrüder Frei's latest innovation, the MONO VIBRO, is a finger-operated joystick with customizable haptic feedback. The vibration can be adjusted in terms of timing, intensity and duration, providing a warning in emergencies or aiding in vehicle control.
---
Cabin interior and insulation parts for operator comfort
Isoform
Isoform believes that everyone driving an industrial vehicle deserves maximum comfort. That's why the company manufactures cabin interior and insulation parts with premium automotive finishing.
---
Safety controllers for mobile machinery
Inter Control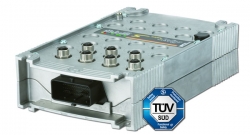 Inter Control will exhibit its portfolio of safety controllers for mobile machinery. The Digsy Fusion E is a PLC for basic applications. It has an e-stop safety function according to DIN/EN/ISO 13850, enabling the classical e-stop safety relay to be omitted and the wiring simplified. It meets Performance Level B according to EN ISO 13849-1 for further control functions.
---
Modular onboard energy solutions
Eco Power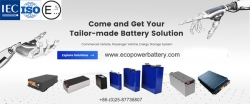 Eco Power's modular onboard energy solutions can be installed seamlessly in clients' integrated battery systems. Modularity minimizes the effort involved in purchasing variation, inventory control and servicing.
---
Innovative technology for measuring charged-particle airflow
Miunske Solution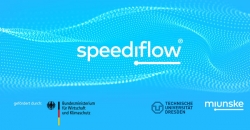 Fluid measurement is essential for optimization and to increase the energy efficiency of machines. In the case of charged-particle airflows, the use of conventional measuring sensors is limited because they are less rugged.
---
Individual sounds for electromobility
Miunske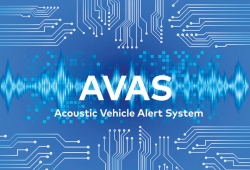 Miunske's new multi-sound module with AVAS (acoustic vehicle alert system) offers new options for the sound design of electric and hybrid vehicles.
---
Hydrogen-certified pressure and temperature sensors
Variohm Group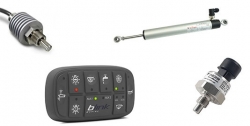 Variohm Group offers a variety of products to withstand harsh environments in special-purpose vehicles. To pave the way to a more climate-friendly industry, Variohm has developed hydrogen-certified pressure and temperature sensors that come as standard with EMI/RFI protection; the temperature sensors can withstand up to 160 bar.
---
Powerful software framework for real-time applications
dSpace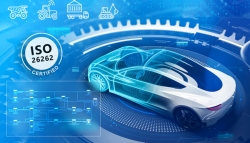 Software and artificial intelligence are changing the world of automated vehicles and shaping the future of autonomy. However, several challenges need to be addressed, such as managing software complexity, implementation in production vehicles, functional safety, new sensor technologies, and high-performance data exchange and processing. Years of experience in the automotive industry have shown dSpace that model-based design and consistent frameworks like RTMaps can significantly reduce costs during software development, validation and deployment in production.
---
Battery technology for a sustainable future
Ampherr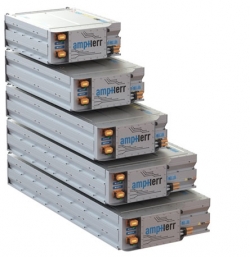 Ampherr delivers state-of-the-art, smart energy storage systems for all kinds of electric vehicles and stationary applications, based on various chemical variants of lithium-ion cells such as NMC, LTO and LFP.
---
Threadless technology for air-conditioning, water and oil applications
Burgaflex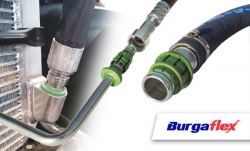 Burgaflex has introduced threadless technology for air-conditioning, water and oil applications. Designed for lines up to 100 bar, the connection system is easy to push on, which reduces assembly time and simplifies connection in difficult positions. Moreover, there are no damaged threads or wrong torque. The precise machining of the cavity housing and the connection tube in combination with O-ring(s) guarantees a leak-free connection. The retaining ring and positional locking cap ensure a secure connection.
---
Flexible displays for industrial vehicles
b-plus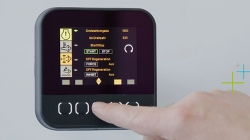 With its EngineMonitor display devices, b-plus – a development expert for mobile automation – offers expansion tools for use in industrial engines with CAN J1939 interface. They enable users to retrieve information from mobile machines and communicate commands directly.
---
Smart vision systems and embedded AI
Arcure Blaxtair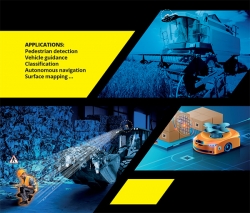 Arcure Blaxtair, a specialist in smart vision and embedded artificial intelligence for industrial applications, has pioneered embedded AI with pedestrian detection since 2009. Experienced in edge artificial intelligence and 2D or 3D smart vision, Blaxtair provides technological building blocks to enhance the autonomy of vehicles. This includes pedestrian detection, vehicle guidance, terrain mapping, navigation, object classification and pathfinding in the off-road industry, indoor or outdoor, in the toughest environments from logistics and agriculture to construction, industry, mining and steelworks.
---
Edge computing with combined VCU and inverter
Aradex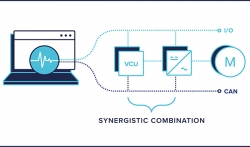 The VECTOPOWER smart inverters from Aradex include an internal PLC function that works in real time with a 0.5ms cycle. Combined with the integrated FPGA chip, it is the perfect base for measurement and control close to the e-motor as an 'actor' of the system.
---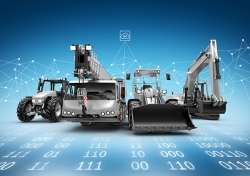 To meet the increasing demand for zero emissions, Bosch Rexroth's eLION high-voltage portfolio provides a variety of solutions, from hybrid to fully electric.
---
New multifunctional app for reversible fans
Cleanfix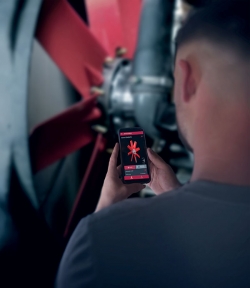 For off-highway equipment working in dusty and dirty applications, Cleanfix reversible fans help prevent problems related to engine overheating and inefficiencies. The reversible blades automatically blow dirt out of the radiator at a configurable time interval to keep it clean during machine operation.
---
Next-generation electric actuators for low- or zero-emission vehicles
Ewellix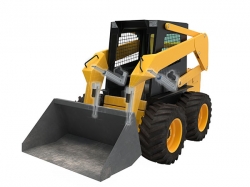 Designed specifically for use in mobile applications, from agricultural and construction machinery to aerial work platforms, the new CASM series actuators combine exceptional power density with high levels of energy efficiency, position and motion control and repeatability. The first products will be released later this year and will include actuators with 3 tons and 15 tons lifting capacities up to 17kW peak power.
---
Safety rotary encoder
SIKO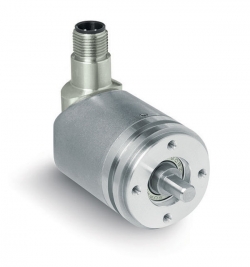 SIKO will present its smallest safety multiturn rotary encoder for mobile machines. Specially developed for use in mobile machines, WV3600MR with PURE.MOBILE technology provides reliable and precise measured values even under the toughest environmental conditions. Thanks to the innovative safety concept – protection class up to IP6K9K, certified according to SIL2 with E1 approval from the German Federal Motor Transport Authority (KBA) pending – the WV3600MR can also be used in safety-critical applications up to performance level D. Available in single-turn and multiturn versions and with an outer diameter of only 36mm, it can also be mounted in applications with extremely limited installation space.
---
Intelligent integration systems for hydrogen power and propulsion
Hypermotive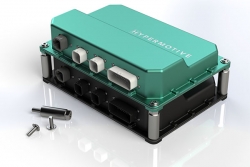 H:CONTROL and H:STORE are the first products from Hypermotive in a new ecosystem of intelligent integration systems for hydrogen power and propulsion.
---
Powerful inverter for motor control development
Drive System Design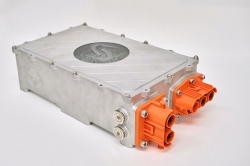 To accelerate time-to-market for its customers' EV technology, Drive System Design designed and continues to optimize its Open Platform Inverter (OPI), which enables quick and efficient development of motor control systems from initial concept to first prototype.
---
Power distribution unit for hybrid and fully electric machinery
Flodraulic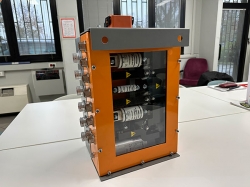 The HSG – Hybrid System Gateway was developed by Flodraulic Group based on the company's experience of implementing electrification projects in North America and Europe and taking into account the needs and the wishes of customers.
---
Automotive relays and small controller units
Carsig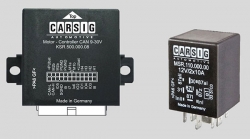 Carsig is a manufacturer and supplier of automotive relays and small controller units. Its product range is very wide and includes time relays, special relays, lighting modules, trailer modules, battery monitor relays, wiper relays, multifunction relays, stepping relays, flasher relays, solid-state relays, pre-glow relays and diode relays.
---
Tactile display keyboard with multiple uses
Graf-Syteco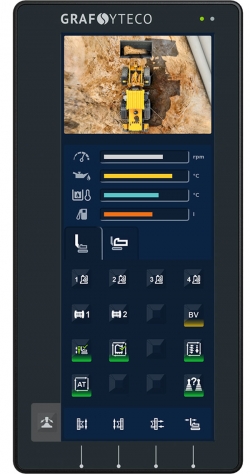 With the new GS-Multiline series, Graf-Syteco is launching a family of devices with a combination of keypad and display. Engineered in Germany, the keypad was developed and designed specifically for use in mobile commercial vehicles and work machines. The GS-Multiline combines different symbols, functions and operating modes on a single device. Various operating modes can be controlled via an interface. Depending on the application and use, key combinations and symbols are freely selectable and can be assigned to different levels.
---
Immersion cooling of commercial vehicle batteries
TotalEnergies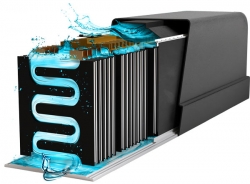 Immersion cooling of lithium batteries overcomes the constraints of high-power applications, such as fast charging.
---
Joysticks for the precise control of vehicles of all kinds
Metallux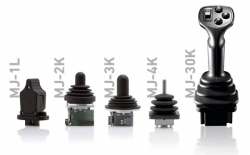 Metallux has been designing and manufacturing high-quality joysticks for over three decades. The company's extensive portfolio includes thumb, finger and hand joysticks and can be used in a variety of applications.
---
Dynamic inclinometer for continuous, clean angle measurement
DIS Sensors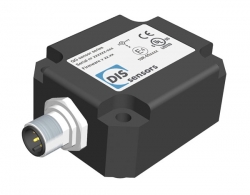 The DIS dynamic inclinometer has been designed to eliminate the spikes in angle measurement caused by vibrations and shocks arising from normal machine operation. Running on an entirely new hardware and software platform with the latest MEMS chip at its core, this innovative sensor combines a triaxial accelerometer with a triaxial gyroscope to calculate highly reliable angle values. The company claims that it is efficient, reliable and far more economical than traditional alternatives.
---
New touchscreen for harsh environments
CVEP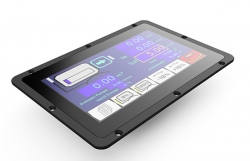 The new CVEP CANDi7 touchscreen is designed to display information in agricultural and construction machinery and commercial vehicles. The projected capacitive touchscreen is designed to work in harsh environments. Its dedicated graphics controller and small microcontroller enable CVEP to provide a performant 7in touchscreen display at an affordable price.
---
Innovative hydraulic flow monitoring
Webtec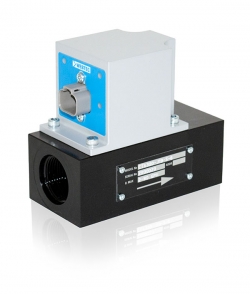 Webtec will showcase its new CTA series flow monitor. With its compact, rugged and resilient design, it is ideal for permanent installation in on- and off-highway vehicles, to monitor, record and transmit data about oil flow rates and temperature via a J1939 CANbus interface. T
---
Rugged start/stop switch watertight to IP68S
Otto Controls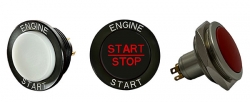 The new LP30M from Otto Controls is a large, 30mm-diameter backlight push button that is ideal for start/stop operation. The precision, snap-action switch is rugged enough to stand up to harsh environments, shock and vibration in off-highway, material handling, industrial controls, marine, medical and other demanding applications.
---
Battery solutions for hydrogen-fueled machinery
Proventia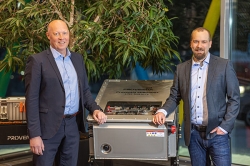 Technology company Proventia contributes to the introduction of hydrogen fuel cell technology into non-road machinery and supports other means to reduce the use of fossil fuels.
---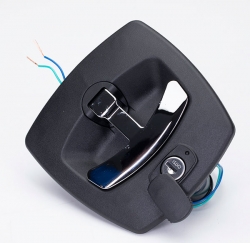 The new Vector T3 central locking handle is used in applications where unlock and lock signals are sent from the handle to the vehicle's information system. It is available with a feedback function, letting the system know if the T-bar handle is open or closed and if the handle is locked or unlocked. The handle creates 4mm compression, is sealed to IP65 for water and dust and has a mechanical override cylinder. It is available for 12V and 24V systems and has one-, two and three-point latching systems.
---
CANbus display for control and monitoring systems
Veethree Technologies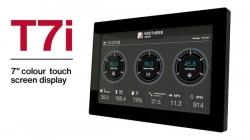 Veethree Technologies will present its T7i CAN bus display for manufacturers seeking a high-performance display for their control and monitoring systems. As part of the T Series, it boasts a slimline profile housing and a high-resolution 7in projected capacitive touch customizable color screen that delivers modern tablet-like aesthetics.
---
Electrically motorized memory seat
Be-Ge Seating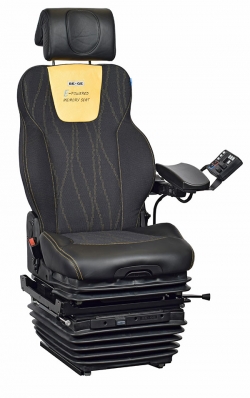 Sweden-based Be-Ge Seating is one of the world's oldest manufacturers of driver's seats. At iVT Expo, it will present a long-awaited accessory for the construction machinery industry: an electrically motorized memory seat.
---
New dual inverter for steering pumps, brakes and climate compressors
REFUdrive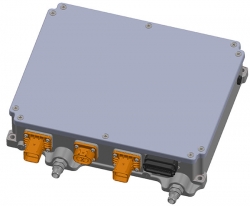 REFUdrive will present its new RPCS 740-2x17K dual inverter at iVT Expo. The company claims that the inverter is the perfect match for steering pumps, brakes and climate compressors.
---
Next-generation modular technology platform for HMI and onboard computing
CrossControl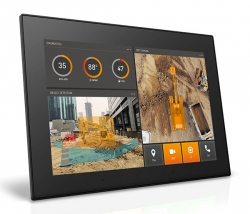 CrossControl will show its next-generation modular technology platform for HMI and onboard computing. Powered by the latest ARM and x86 application processors, its latest displays come in sizes ranging from 3.5in to 14in.
---
Rugged IP65 DC-DC converters for harsh environments
Alfatronix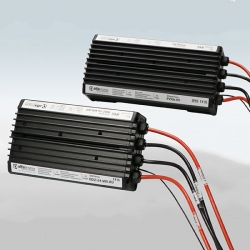 As applications become more demanding in harsh environments with dust, moisture and vibration, it is imperative to protect equipment to IP65 to ensure continual operation of critical appliances in the toughest environments.
---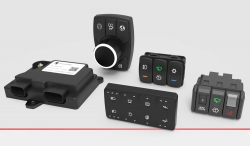 Carling Technologies will show how cabs can be customized using its digital switching and control products.
---
Smart vision processing unit for intelligent camera systems
Solectrix

As a development partner for OEMs and suppliers, Solectrix is involved in numerous technology projects such as digital mirror replacement systems for trucks. The company's new Smart eXtensible Vision Processing Unit (SXVPU) platform, to be presented at iVT Expo 2023, was developed based on customer requests for increasingly intelligent camera systems. It is a comprehensive framework for Ethernet-based imaging that provides a reliable base for systems and accelerates product and application development.
---
Compact proportional control valve
Thomas Group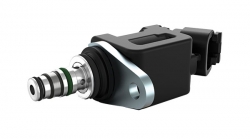 The Thomas Group, a leading developer and supplier of actuator solutions for the off-highway sector, will present an extensive range of products designed to make construction machinery more compact, efficient and intelligent. Among the highlights to be showcased is the Compact Pilot Actuator (CPA), claimed to be the only proportional control valve with a width of just 26mm and scheduled to go into production by the end of the year.
---
Powerful measurement platform
b-plus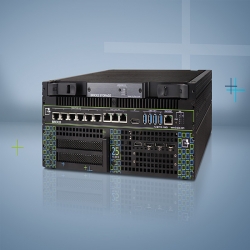 b-plus's BRICK family is complemented by the BRICK25 and its PCIe GPU add-on, enabling the handling of AI-accelerated recordings and processing of high-bandwidth data inside the vehicle. With the new BRICK25 PCIe GPU, the company has set a new benchmark for massive computing and graphics performance inside the vehicle.
---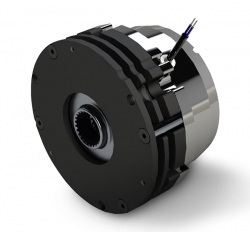 As the industry embraces electrification, Warner Electric's latest state-of-the-art electric brakes – the PK, CBTB and EDI series – provide unparalleled performance, efficiency and reliability, making them the perfect fit for a new generation of electric construction vehicles. With its compact design, the PK series delivers exceptional torque capabilities with low power consumption. The CBTB series features a superior brake design that offers very high energy dissipation and low wear throughout the life of the vehicle, ensuring longevity and minimal maintenance. The EDI series boasts a cutting-edge design that enhances energy efficiency while providing reliable emergency stop capabilities.
---
EMC cable gland for high switching frequencies
AGRO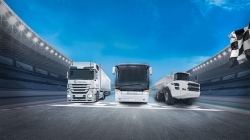 AGRO has set itself the challenge of developing an EMC cable gland that can withstand the effects of high switching frequencies from DC-DC converters and AC inverters. In this regard, the cable gland's operational reliability and durability are very important. The result is EVolution EMC, a high-quality solution with excellent functionality, efficiency and reliability that significantly improves previous performance limits and the entire assembly process of cable glands. The pre-assembly and final installation are simplified and considerably more reliable.
---
Customizable, easy-to-integrate sensor fusion solutions
Trimble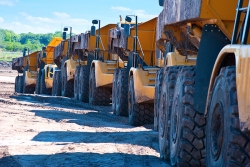 Trimble offers solutions that meet the unique challenges its customers face on their path to autonomy. Whether it's end-to-end solutions or individual building blocks, the company works with clients to deliver autonomy on their terms. Trimble's customizable, easy-to-integrate sensor fusion solutions using GNSS, INS, visual odometry and lidar SLAM deliver robust, seamless positioning and localization for any operating environment.
---
Universal hydraulic power-on-demand drive syste
Bucher Hydraulics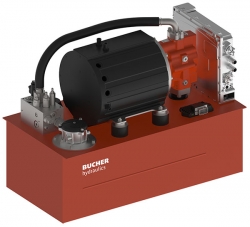 Bucher Hydraulics will showcase its universal hydraulic power-on-demand drive system for the electrification of mobile machinery.
---
Solutions designed to increase machine productivity
Danfoss Power Solutions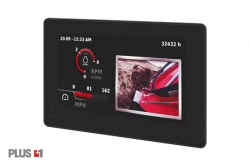 Danfoss Power Solutions will display a range of products and services designed to improve machine and operator productivity.
---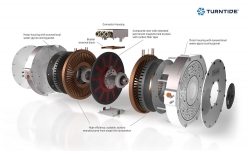 Turntide Technologies, a developer of sustainability technologies, will showcase its Turntide NetZero AXM axial flux motor line, one of the most reliable power- and torque-dense types of motor technologies. This marks the expansion of the Turntide Electrification suite of products, and the first in a series of integrated powertrain products Turntide will introduce in 2023.

---
Futureproofing construction and off-highway machinery
TTControl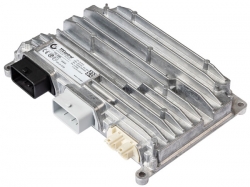 TTControl's TTC 2000 series of ECUs are designed to be scalable, flexible and reliable. The series consists of complete sets of compatible ECU families. They all have different sizes and processing power but use the same modular building blocks, making them easily compatible. This ensures that the right amount of processing power is available for each mobile machine application. If changes are necessary, one ECU can be replaced or extended by another with only minor adaptations. Not only does this significantly reduce time-to-market and maintenance for vehicle manufacturers but it also enables them to futureproof their machines.
---
Experience Liebherr Components' latest visual assistance systems
Liebherr Components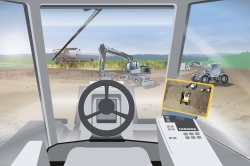 At iVT Expo 2023, Liebherr Components will present the new LiXplore range, its latest digital camera-monitor solutions for mobile machines. In addition to the Bird's Eye surround-view system, booth visitors can experience the capabilities of the company's environment recognition system, which reliably recognizes people and objects.
---
New true-ground speed and distance sensors
MSO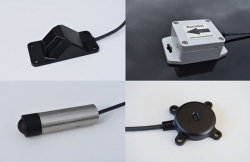 MSO Speed Sensors provide for accurate, plug-and-play, contactless true-ground speed measurement regardless of slip and slide; effective tire, wheel and track circumference; and sinking in of the tire.
---
SCS Smart Control Systems
E-T-A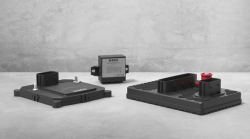 More complex systems and the electrification of loads currently play a decisive role in the development of industrial vehicles' onboard electrical systems. The CANbus as a standard field bus is the ideal technology to enable fast and uncomplicated data transmission in the vehicle industry.
---
Innovative Dual Lane lidar system
XenomatiX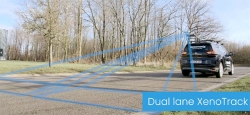 XenomatiX has introduced the Dual Lane lidar system to make 3D pavement measurements easier. The solution was designed to guide road authorities in the decision-making process for roadworks and road maintenance, and help contractors virtually design the roads.
---
Transparent display windshields
Lumineq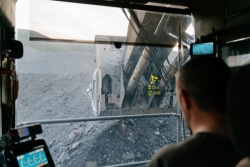 At this year's expo, Lumineq will showcase its transparent display that can be laminated in glass or polycarbonate for the windshields of industrial vehicles, showing critical information to operators and improving operational safety and ergonomics. The display is as clear as glass when not in operation. Switched on, it is 80% transparent, allowing vehicle manufacturers to provide adequate data to operators without compromising visibility. It is a more suitable solution than projected HUD for industrial vehicles for three reasons.
---
Adaptable rotor position sensors
Lenord+Bauer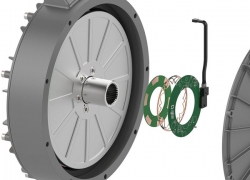 Lenord+Bauer will present the innovative VarioCODER at the expo. The inductive rotor position sensor is a flexible, tailor-made solution based on a modular approach, which perfectly adapts to customers' engine designs. Through extensive configuration and customization options, an individual prototype ready for serial production is created within four weeks. This flexibility supports the high pace of innovation in electromobility. The maintenance-free VarioCODER provides highly accurate signals that enable significant improvements in the efficiency, battery range, noise development and endurance of electric traction motors.
---
Thin ultra-modular batteries
Forsee Power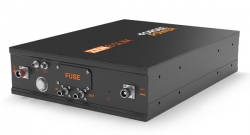 Forsee Power will display its ZEN 8 Slim ultra-modular batteries at the expo.
With the Paris Agreement's stated goal of carbon neutrality by 2050, the electrification of transportation is no longer optional. Batteries enable the immediate and effective decarbonization of vehicles, including off-highway ones.
---
Rugged keypads for extreme applications
EAO GmbH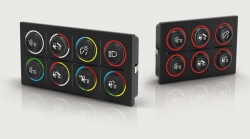 EAO will present its new Series 09 Rugged Keypads with eight push buttons at the show. They are ideally suited for operation in outdoor applications and under extreme conditions.
---
Innovative electric machines with direct cooling for maximizing power density
Dynamic E Flow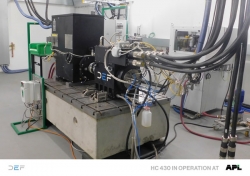 Dynamic E Flow (DEF) specializes in the development and building of special machines, prototypes and small-scale series for a wide range of industries.
---
Robust linear transducers for position control and monitoring of hydraulic cylinders
Rota Engineering
Rota Engineering will present its smallest, most robust linear transducers for position control and monitoring of hydraulic cylinders. These transducers have been specifically designed for the mobile hydraulic cylinder market to withstand physical abuse and exposure to dust and water ingress. In

addition to internal transducers, Rota has patents pending for technology where the transducer can be mounted externally, designed for double-rodded or through-rod steering cylinders and longer-stroke cylinders.
---
Rugged camera systems for mobile machines
Peres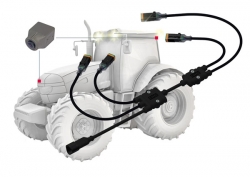 Peres, a leading supplier of robust IP67 connection cables, will showcase its new series of camera systems for mobile machinery. These robust systems are specially designed for use in demanding environments and offer a reliable solution for monitoring machines and work areas.
---
Compact CAN IO fieldbus module with DT connection technology
Data Panel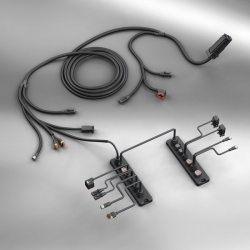 Data Panel will showcase its FLXtreme highly compact CAN IO fieldbus module with DT connection technology.
---