Speaker Details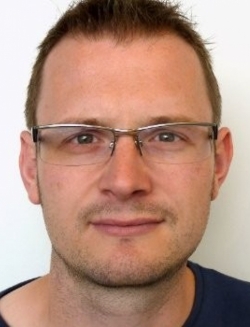 Brian Graves
Brian Graves is an accomplished APM-qualified project manager/engineer with over 20+ years of engineering office, site, and installation experience in the power, oil & gas, EV automotive, and manufacturing Industries. He recently managed an advanced innovation project to fully convert a heavy-duty front-wheel loader construction vehicle from diesel to a zero-emissions, battery-electric machine. Previously Graves held lead arrangement engineering positions at Houlder LTD and GE Power, where he championed the introduction and use of laser scanning throughout the organization. Graves also held various engineering positions at Alstom Power, Wellstream, and Solartron ISA.
---
Presentation
Electrifying construction machinery: learnings from a full electric drivetrain conversion
For diesel machine manufacturers, there is a lot to learn regarding construction equipment electrification for a future generation of heavy-duty vehicles emitting zero CO2 emissions. Developing a fully electric powertrain for the demanding environmental conditions and duty cycles required by the off-highway machinery market is technically demanding and requires significant innovation. Turntide recently completed a three-year project with the Advanced Propulsion Centre UK to fully electrify a compact front wheel loader, delivering the first machine of this type to go beyond basic testbed level, bringing a fully electrified compact machine from R&D through to a high-level TRL/MRL.