Speaker Details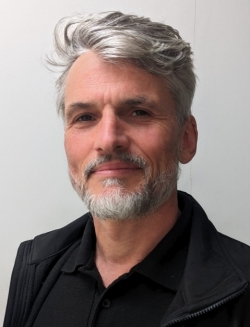 Chris Pearce
Chris Pearce is a skilled engineer specializing in controls and firmware development. With a wealth of experience in the field, Chris possesses a deep understanding of motor control and functional safety. His expertise spans various industries during his tenure at Turntide, BorgWarner and Sevcon. Through his proficiency in embedded ANSI C programming and Simulink/Matlab, Chris has successfully designed and implemented motor control algorithms for different projects. His focus on functional safety and compliance with ISO26262 ensures the delivery of robust and reliable solutions. With a passion for his work and a commitment to excellence, Chris brings a valuable blend of technical expertise and practical knowledge to every project.
---
Presentation
Electrifying construction machinery: learnings from a full electric drivetrain conversion
For diesel machine manufacturers, there is a lot to learn regarding construction equipment electrification for a future generation of heavy-duty vehicles emitting zero CO2 emissions. Developing a fully electric powertrain for the demanding environmental conditions and duty cycles required by the off-highway machinery market is technically demanding and requires significant innovation. Turntide recently completed a three-year project with the Advanced Propulsion Centre UK to fully electrify a compact front wheel loader, delivering the first machine of this type to go beyond basic testbed level, bringing a fully electrified compact machine from R&D through to a high-level TRL/MRL.