Speaker Details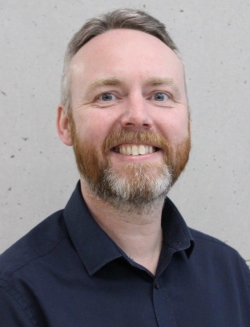 Chris Hauxwell
Chris Hauxwell is an experienced engineering leader with almost 30 years experience designing and leading power electronics development for electric vehicles for many diverse markets including both industrial and automotive. More recently, he has led multi-disciplined teams designing AC motor inverters, DCDCs and chargers for the automotive industry to the highest level of functional safety (up to ASIL-D). Hauxwell started his career developing firmware for vehicle electrification products, before moving into leadership where he led the growth and development of highly capable engineering teams delivering products into the rapidly evolving vehicle electrification space.
---
Presentation
Electrifying construction machinery: learnings from a full electric drivetrain conversion
For diesel machine manufacturers, there is a lot to learn regarding construction equipment electrification for a future generation of heavy-duty vehicles emitting zero CO2 emissions. Developing a fully electric powertrain for the demanding environmental conditions and duty cycles required by the off-highway machinery market is technically demanding and requires significant innovation. Turntide recently completed a three-year project with the Advanced Propulsion Centre UK to fully electrify a compact front wheel loader, delivering the first machine of this type to go beyond basic testbed level, bringing a fully electrified compact machine from R&D through to a high-level TRL/MRL.