Speaker Details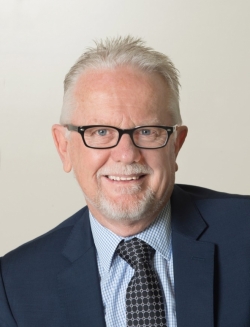 Mark Mitchell
Mark is a Director of the Burgaflex and Unicla Group of Companies which manufacturesl mobile air-conditioning and refrigeration components. The companies operate from purpose built HVAC and Refrigeration production and testing facilities in Holland, Australia, Poland, Turkey, China, France and Italy. His expertise is valued by many authorities, among them the Australian Government and the EU who have sought his advice at global forums on mobile air conditioning and refrigeration. He has been active at recent World Cold Chain summits, and is dedicated in helping reduce the global food waste problem through efficient cold chain transport.
---
Presentation
Optimizing performance and environmental compliance in mobile machine cabin cooling
Mobile cooling of cabins, cargo areas, batteries and EV systems represents a significant percentage of the energy consumed in modern vehicles and machinery. This impacts on the overall carbon footprint of any specific vehicle or machine. This presentation will examine the HVAC/R systems needed to undertake these tasks and examine them from a refrigerant flow perspective, and with an emphasis on their implications for cabin design, and operator safety and comfort. The choice of refrigerant and how each is used has significant impact on the environmental and human safety outcomes when these systems are operated. Specific attention will be given to techniques to reduce leakage, improve performance and increase life cycles of complete HVAC/R systems.