Speaker Details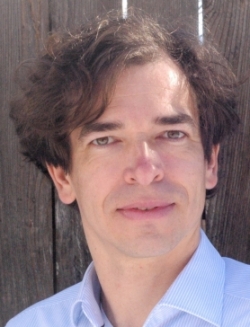 Meiko Martin
Meiko joined Trimble in 2013 and currently serves as director of business development, Off-Road Autonomy. Prior to this, he was Lead Product Owner for Off-Road Autonomy and served as Trimble OEM account manager. He also has held leadership roles at Ludwig Bergmann GmbH and Krampe Fahrzeugbau GmbH. Meiko has more than 20 years of experience in the Off-Road business, specifically in the areas of product development, marketing and sales of GNSS, machine automation and autonomy technologies for the agricultural and construction machine industry. Meiko earned his Executive MBA from Durham Business School and EBS Business School and holds a Bsc. in Agricultural Engineering from Hohenheim University and Agricultural Economics from Stellenbosch University.
---
Presentation
Smart trajectory planning for off-road applications
Successfully navigating a vehicle autonomously requires creating a coverage plan in advance, and the ability to dynamically detect and respond to changes in the environment during operation. Gain a better understanding of two primary building blocks of autonomous technologies: the path planning module and the controls system module. The path planning module consists of a set of libraries and web services designed for the purpose of feasibly navigating a vehicle through an area that includes obstacles or avoidance zones. Vehicles can have different steering and collision models, including articulated and four-wheel steering machines, and also supports different types of implements, such as 3-point implements, fixed implements, or drawbar implements. The path planning libraries and services solve multiple navigation problems common in agricultural or civil construction projects such as simple pose-to-pose navigation, full area coverage and route planning. Start-ups, OEMs, and select resellers can use these libraries and cloud services or embed path planning in computing devices as part of their solution.