Speaker Details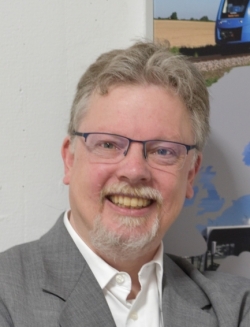 Armin Schmiegel
Dr. Armin U. Schmiegel has been head of the REFUdrive development department for more than 5 years. He and his team are involved in the electrification of non-road mobile machinery. In addition, Dr. Armin U. Schmiegel is a lecturer at the University of applied sciences in Reutlingen and the author of a number of publications, including textbooks on energy storage systems.
---
Presentation
Smart auxiliary drive inverter – small helpers with great impact
Auxiliary drives, such as hydraulic and air conditioning systems, are important components of many mobile machines and contribute to the machine's application. Compared to diesel-powered hydraulic drives, diesel-electric drives are significantly more efficient because they can recover energy through recuperation and are more efficient. An important component is the inverter. In contrast to the traction application, the load profile has other characteristics that are considered in the control system. By using sensorless control and time series analysis, significant improvement on system level can be achieved. In this presentation, we will show how state-of-the-art inverters support the electrification of mobile machinery.