Speaker Details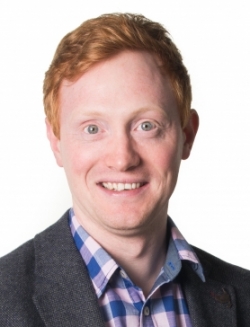 Alastair Hayfield
Alastair is a senior research director and co-founder at Interact Analysis. He leads the commercial vehicle research team and focuses on new powertrain technologies. Alastair has been working in market intelligence for close to 20 years. Alastair has an MSci in Physics and Astronomy from the University of Durham.
---
Presentation
The future of alternative fuels and electrification in agriculture
Agriculture is one of the largest sources of greenhouse gases. However, machinery accounts for a small proportion of this. Despite this there is a push from outside the industry (and within) to reduce machine emissions and make equipment more sustainable. Unfortunately, agriculture equipment is hard to decarbonize - intense duty cycles, lack of infrastructure and a conservative industry all contribute to slow progress. This is changing and this presentation will aim to highlight how the AG industry is responding to the need to be more sustainable and how different approaches - electrification, hydrogen, alternative fuels - are being used.