Speaker Details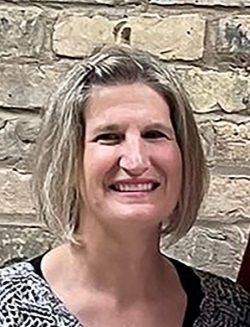 Kristy White
Kristy White is a 2000 graduate of Iowa State University with a Bachelor of Science Degree in Agricultural Engineering. She worked for Deere and Company in their Lawn and Garden Division for several years in design and testing. The last twenty years has been spent at Otto Engineering designing a wide variety of human machine interface controls. These include many grips, thumb joysticks, large joysticks, hall effect pushbuttons and strain gage transducers. She has experience implementing digital, analog, CAN, SPI, and USB electrical outputs. Kristy is currently a Staff Engineer working mainly on proprietary custom solutions for a variety of industrial, military, medical and consumer markets.
---
Presentation
Specifying and selecting requirements for joystick and grip design
The presentation will inform the listener on the options and the requirements to consider when designing a control handle solution (grip and joystick). Strength, forces, electrical interface (analog, digital, CANbus, etc.) and well as ergonomics, switch placement and more unique options will all be discussed. Common mistakes will also be discussed.