Speaker Details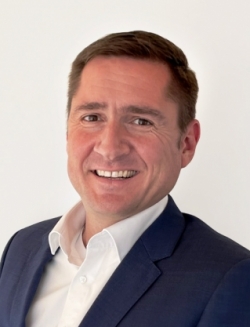 Stefan Hellfeld
After studying computer science in Tübingen, Stefan Hellfeld first worked for a startup as a software developer and in 2012 earned his doctorate at the Karlsruhe Institute of Technology in the field of mobile business processes. After setting up a business-oriented research environment and several management positions, he took over the management of an engineering service provider in the automotive and medical technology industry. After a leadership position at Robert Bosch GmbH, he returned to the SME sector in 2020 and took over as head of development at the ARADEX AG. In 2022, he moved to its Board of Management.
---
Presentation
Electrification without softwareization? – forget it!
Software allows easy generation of added values, as different application scenarios can be addressed on the same hardware by means of simple extensibility. For example, by using the motor-inverter system as its own virtual torque sensor. Why not make software modules interchangeable on an inverter? In our opinion the electrification now offers a massive disruptive potential, if we not only electrify the drivetrain but also think about "softwareization" of the drivetrain. We will show a few exemplary applications and the related added value functions, which can be realized with our platform for "softwareization" of the inverter in the drivetrain.