Conference program
Click on the logo to choose your preferred stream
Discussing technologies, issues & strategies required for de-carbonization.
---
Electric, hybrid & alternative powertrain solutions Day 2
Moderator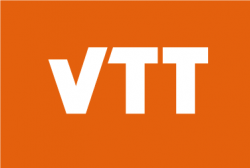 Dr Sahas Shah
Project Manager
VTT
Finland
09:00
Adoption of low and zero emission machinery for the construction and mining industry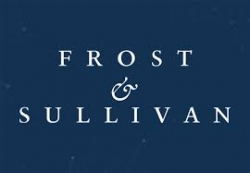 Pietro Boggia
Principal Consultant
Frost & Sullivan
Spain
The presentation will concentrate on advances in low and zero-emission machinery in the construction and mining industries, as well as the key drivers and constraints to decarbonization. It will also investigate the disruption potential of each powertrain option by 2030, and the potential application areas for these solutions. Finally, an overview of key OEM activities will be provided.
09:25
The role of bidirectional DCDC converters in electric vehicles

Prof Peter van Duijsen
Researcher
THUAS University
Netherlands
The electrification of the drive train in vehicles seems like a straightforward process of charging a traction battery and discharging it via an inverter into the electric motor. However, there are a number of auxiliary components and requirements to make this happen. DCDC converters have the task of connecting the battery with appliances with different voltage levels. However the process of charging and discharging requires bidirectional DCDC converters. In this presentation we will highlight some of the topology and control principles of the various bidirectional DCDC converters.
What the audience will learn
Topology of bidirectional DCDC converters
Control and modulation principles to reduce losses
Protection and safety when using isolated converters
09:50
Smart auxiliary drive inverter – small helpers with great impact

Dr Armin Schmiegel
Head of Research and Development
REFUdrive GmbH
Germany
Auxiliary drives, such as hydraulic and air conditioning systems, are important components of many mobile machines and contribute to the machine's application. Compared to diesel-powered hydraulic drives, diesel-electric drives are significantly more efficient because they can recover energy through recuperation and are more efficient. An important component is the inverter. In contrast to the traction application, the load profile has other characteristics that are considered in the control system. By using sensorless control and time series analysis, significant improvement on system level can be achieved. In this presentation, we will show how state-of-the-art inverters support the electrification of mobile machinery.
What the audience will learn
The role of auxiliary drives in electrification and hybridization
The difference between traction inverter and auxiliary inverter
The benefit of smart algorithms for smart inverter.
10:15 - 10:45
10:45
Energy and power distribution of future mobile working machines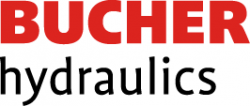 Dr Pascal Kiwitz
Head of Innovation
Bucher Hydraulics
Switzerland
Manufacturers of mobile machinery are responding to the demand for a reduction in CO2 emissions by (partially) electrifying their equipment. This opens up new possibilities for transferring energy and combining different drive technologies in one system. For example, in a hybrid system with energy storage units, the smaller diesel engine can run at the optimum operating point decoupled from the work functions. In addition, hydraulic consumers with recuperation potential like booms become additional energy sources. But hydraulics as an energy distribution system is by no means obsolete either and should be designed as a power-on-demand solution.
What the audience will learn
Hydraulics as an energy distribution system is an integral part of an electrified working machine
Electro-hydraulic linear axes allow recuperation of electrical and hydraulic energy
Power-on-demand solutions not only increase efficiencies but also lowers noise levels
11:10
How to get more power out of an electric machine?

David Segbers
Product Manager Traction
ABB
Switzerland
In a Drive-Motor System, the Drive has a significant influence on the losses of the electric machine. This presentation focuses on the inverter hardware topology and software, in particular, on how they allow a higher utilization of the electric machine. A comparison between the same electric motor driven by two different inverter topologies is shown analytically. The results of the analytical computations are confirmed by a cross industry case in which a one to one comparison, over a daily operation, highlights significant efficiency gains. The end result of the improved performance is a downsizing of the drivetrain components.
What the audience will learn
What are the losses in an electric machine
How can they be influenced by Inverter hardware
How can the influenced by software
What does this mean for motor-inverter packages?
Example from a cross industry case
11:35
Endeavouring electrification: improving efficiency by implementing a cross-platform strategy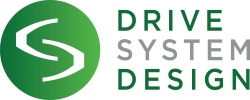 Elena Belenguer
Engineer
Drive System Design
UK
As electrification demands across industries increase, designing a bespoke powertrain for individual applications becomes inefficient. Aiming to reduce time and cost, the development of cross platform electrification strategies is vital. Establishing the best way to achieve this is challenging due to diversity and number of requirements and applications, both in propulsion and ancillaries. DSD's electrified Powertrain Optimization Process (ePOP) allows users to obtain a range of potential system solutions with considerable time and cost savings. The tool allows the definition of key metrics such as efficiency, performance and cost, and identifies variations in sub-system designs to meet multiple platform requirements.
What the audience will learn
Identifying existing challenges within industry due to electrification as well as those involved in implementing a cross platform strategy
Familiarise themselves with DSD's solution to reduce cost and time in electrified powertrain design
Understand how DSD's proposed tool works and its capability to enhance the cross platform powertrain design process
12:00
Intelligent integration for hydrogen: The need for invisible glue

Jonathan Brown
Strategy Director
Hypermotive
UK
Some of the largest challenges developing future hydrogen and EV propulsion systems lie in the 'invisible' art of integration. Matching, optimizing and ensuring seamless control and communication of sub-systems in an efficient and safe manner is critical. The engineering effort is significant barrier for many to get to production. The result? For many low-mid volume manufacturers of commercial vehicles and industrial equipment, the cost of adopting hydrogen isn't feasible, slowing the market and stunting end-user demand. This talk will review the challenge and look at potential solutions to the invisible problem of integration, enabling a new era of possibilities
What the audience will learn
Understand some of the complex issues faced when building hydrogen propulsion systems
Specific challenges of integrating different fuel cell, battery and control systems; technical, cost and operational impacts
Why you can't just "plug and play" sub-systems together and how you need to approach this challenge
What steps can be taken to minimise the negative impacts when integrating sub-systems and optimise fuel cell system performance
Opportunities for the future to reduce the impact of this complex issue
12:25 - 14:00
Moderator

Prof Peter van Duijsen
Researcher
THUAS University
Netherlands
14:00
Future drive technologies for mobile working machines, up to 2030

Joachim Stieler
Owner and General Manager
Stieler Technologie- & Marketing-Beratung GmbH & co. KG
Germany
This presentation is based on the results of our new multi-client study covering future drive technologies for mobile working machines. It will include a brief historical summary, a look at today's drive technologies, future scenarios for construction equipment and drive technologies, future construction production volumes and future prime mover and drive & work function.
What the audience will learn
A short history about new drive technologies in mobile working machines. What milestones we had since 2010?
Examples for new electrified construction machines (special features, advantages, future developments)
Production volume for construction equipment by machine types for 2020, 2025 and 2030 (STM database Mobile machines since 2004)
Future prime mover and new drive & work functions for different construction machines, scenario 2025 and 2030
Next steps in technology with regard to drive and work functions; requirements for hydraulics and electromechanical solutions
14:25
Alternative fuels require the selection of stable, suitable materials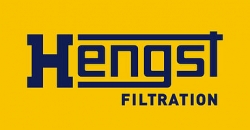 Andreas Dworog
Group Director Advanced Development
Hengst SE
Germany
Modern engines and the injection systems require highly efficient fuel filter systems, which can react with extreme sensitivity to non-standard fuels. Fuels with high biomass content and some alternative fuels have high potential for developing aggressive contents under certain storage conditions. In addition the blow by gases emitted by alternative fuels will alter the lubrication oil of an ICE internal combustion engine. Analysis of the suitability of filter materials (filter media, elastomers, plastics, etc.) therefore requires new test methods that have to be successfully passed. A state of the art fuel filter includes more functionality than retaining dusts and particles.
What the audience will learn
Alternative fuels have an influence on the selection of suitable materials within the fuel circuit
The ageing of engine oils is influenced by alternative fuels
Appropriate test procedures are necessary to evaluate the materials
Certain alternative fuels and applications are more critical than others
While retaining dust, particles and water a fuel filter protects the fuel injection system of an internal combustion engine
14:50
Electrification without softwareization? – forget it!
Dr Stefan Hellfeld
CEO
ARADEX AG
Germany
Software allows easy generation of added values, as different application scenarios can be addressed on the same hardware by means of simple extensibility. For example, by using the motor-inverter system as its own virtual torque sensor. Why not make software modules interchangeable on an inverter? In our opinion the electrification now offers a massive disruptive potential, if we not only electrify the drivetrain but also think about "softwareization" of the drivetrain. We will show a few exemplary applications and the related added value functions, which can be realized with our platform for "softwareization" of the inverter in the drivetrain.
What the audience will learn
Our software solutions are tailored to the customer-specific system solution.
Once the system is set up, our support can assist and intervene remotely.
Mathematical and statistical functions can be used to combine and evaluate the most important data.
15:15 - 15:45
15:45
Thermal management and E/E solutions for off highway machines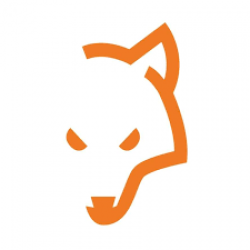 Dr Ellen Hertle
Research Engineer
Wölfle GmbH
Germany
The demand for electric vehicles is gaining momentum due to several factors, including stricter emission regulation as well as climate and environmental awareness. This also applies to the area of commercial vehicles and mobile machinery. However, two big challenges lie ahead. First, the energy demand of the thermal management system is of crucial importance. Smartly planned thermal layouts and the use of an intelligent control software allow for an extension of the operating time while maintaining an optimal thermal comfort. Similarly, the complexity of the electrical architectures is also growing. Both in the high-voltage and low-voltage range, power supply, safety requirements and system control are of increasing importance. One of Wölfe's core competences lies in the realization and physical implementation of electronic systems, always tailored individually to the respective vehicle type.
What the audience will learn
Centralized and modular high & low voltage aolutions for off highway machines
Thermal management strategies for higher efficiencies
16:10
Electrifying construction machinery: learnings from a full electric drivetrain conversion

Chris Hauxwell
Engineering Director
Turntide Technologies
UK
For diesel machine manufacturers, there is a lot to learn regarding construction equipment electrification for a future generation of heavy-duty vehicles emitting zero CO2 emissions. Developing a fully electric powertrain for the demanding environmental conditions and duty cycles required by the off-highway machinery market is technically demanding and requires significant innovation. Turntide recently completed a three-year project with the Advanced Propulsion Centre UK to fully electrify a compact front wheel loader, delivering the first machine of this type to go beyond basic testbed level, bringing a fully electrified compact machine from R&D through to a high-level TRL/MRL.
What the audience will learn
Top learnings from delivering the first electrified, zero-emissions Caterpillar wheel loader
Top 5 biggest challenges faced during the project
Where to start when thinking about redesigning off-highway equipment for electrification
Technology innovations that created a new platform for other heavy-duty vehicles
16:35
Does the perfect electric motor for mobile machinery exist?

Bernhard Burkhart
Head of Research and Development
ENGIRO GmbH
Germany
Overview on existing electric motor technology and how they compare in terms of mobile machinery applications. Presentation of a case study, in which an induction machine is compared to a permanent magnet synchronous machine.
What the audience will learn
Overview on torque generation in electric machines and typical electric machine types
Insights on how to choose the right electric machine for your application
Comparison of an induction machine and an interior permanent magnet machine for hydraulic applications
Examining the issues relating to, and the technologies needed for the deployment of autonomous industrial vehicles.
---
Autonomous hardware, software, testing and validation Day 2
Moderator

Dr Rasmus Adler
Program manager autonomous systems
Fraunhofer IESE
Germany
09:00
What matters most when developing software for automated vehicles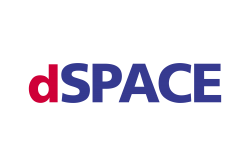 Andre Rolfsmeier
Director Strategic Product Management
dSPACE GmbH
Germany
Software is transforming the world of automated vehicles and defining the future of autonomy. Increasingly complex perception, fusion, and path planning algorithms for navigation in demanding environments, new sensor technologies, high-performance data exchange in real-time, artificial intelligence, and deployment in series production pose several challenges. This talk focuses on lessons learned from the automotive industry. It explains how you can significantly reduce costs by using a consistent framework for software development, validation, and deployment in production. Case studies illustrate how to you can facilitate your development process and leverage proven solutions to achieve your goals faster.
What the audience will learn
Best practices learned from the automotive industry when developing and testing complex multi-sensor applications
How to close the gap between software development in early stages, series development and deployment in production vehicles?
Relevant safety and communication standards
Getting to know an advanced framework for component-based software development featuring a comprehensive library of sensor, perception and navigation algorithms
Case studies and example implementations from industrial and unmanned vehicles
09:25
From sensor to cloud environment model - data preparation and communication of mobile working machines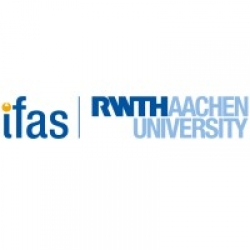 Johannes Sprink
Research Associate Mobile Machines
Institute for Fluid Power Drives - RWTH Aachen University
Germany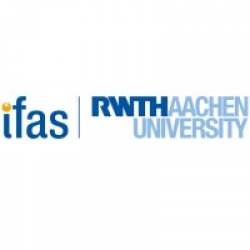 Felix Schlegel
Research Assistant
Institute for Fluid Power Drives - RWTH Aachen University
Germany
Mobile working machines are becoming more and more intelligent. As a result, more and more data is available to be transferred to databases. As part of the Off-Highway Twins project, researchers are investigating how environmental models can be innovated and improved with data from mobile working machines. In this presentation, a wheel loader is used as a use case to show some examples of sensor data that will be available to us in the future. This could include the creation of collision models or the better planning of driving routes of automated mobile machines. It will also show what environmental data can be generated from sensor signals and how it can be transferred to cloud databases.
What the audience will learn
What types of sensors can be used to collect data?
What kind of environmental models can be obtained from them?
How can the interface to the cloud be built.
09:50
Precise automation control in electro-hydraulics – developing for systems without an operator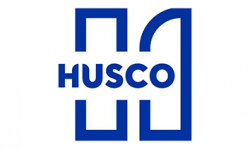 Dr Duilio Guetti
European Technical Account Manager
Husco
UK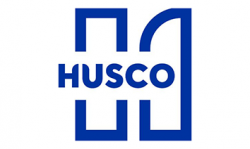 Ben Holter
Product Director for E-Control & Automation
Husco
USA
In the control of off-highway equipment every milliamp matters. Husco has benchmarked over 100 machines and worked with countless OEMs developing and fine-tuning hydraulics systems. Today over 95% of new systems developed have electro-hydraulic content included and increasingly expected to be automation ready – but how easy is the step to enable precision automation? How do you move from operator to software control? This study walks through some of the key control challenges and uses data from real system testing to highlight the key challenges and methods used to enable fast, precise, robust, repeatable control of any electro-hydraulic system.
What the audience will learn
How to enable machine controls to be more repeatable, productive, and efficient across products
Sources of error in hydraulic control and ways to improve
Software, controllers, drivers, electro-hydraulic hardware, and machine geometry are all sources of potential system control variation.
How a Hydraulic Control Unit (HCU), enables the OEMs to focus on their value add
How to simplify the hydraulic system controls to bring new machine controls, powerplants, and features to market faster
10:15 - 10:45
10:45
Reliable optical perception in harsh environments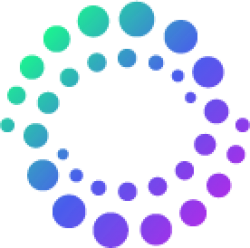 Kristen Ravenel
COO
Ubicept
USA
Industrial cameras often blur in challenging lightning environments when under motion, translating to poor visual data for computer vision algorithms. This poses an issue for industrial vehicles as they transition to autonomous operation, as most industrial applications involve some combination of motion with uncontrolled lighting, high vibration, shadowing, low light, or solar glare. Despite the advances in LiDAR to offset these shortcomings, visual imaging remains desirable for scenarios such as characterization and differentiation of objects of interest. This talk discusses new perception systems for real-time, fast-motion, color optical imagery under the harshest environmental challenges: single photon perception.
What the audience will learn
Reliable optical sensing technology for industrial vehicles that operate in harsh environments
Timelines and roadmaps of next generation optical imaging methods for harsh environments
Comparisons between LiDAR, Radar, and Optical Imagery for industrial vehicles
11:10
Smart trajectory planning for off-road applications

Meiko Martin
Business Development Director - Off-Road Autonomy
Trimble Inc.
USA
Successfully navigating a vehicle autonomously requires creating a coverage plan in advance, and the ability to dynamically detect and respond to changes in the environment during operation. Gain a better understanding of two primary building blocks of autonomous technologies: the path planning module and the controls system module. The path planning module consists of a set of libraries and web services designed for the purpose of feasibly navigating a vehicle through an area that includes obstacles or avoidance zones. Vehicles can have different steering and collision models, including articulated and four-wheel steering machines, and also supports different types of implements, such as 3-point implements, fixed implements, or drawbar implements. The path planning libraries and services solve multiple navigation problems common in agricultural or civil construction projects such as simple pose-to-pose navigation, full area coverage and route planning. Start-ups, OEMs, and select resellers can use these libraries and cloud services or embed path planning in computing devices as part of their solution.
What the audience will learn
Autonomy - A journey of automation
Lessons learned from real-world applications
Challenges for product development
11:35
Pavement engineering with LiDAR

Kris De Meester
VP Sales & Business Development
XenomatiX
Belgium
Traditional pavement engineering requires special geospatial equipment, high precision, resources, coordination between stakeholders and a lot of time, while execution time is always under pressure. Engineering offices, road construction companies and road equipment companies are searching for innovative solutions that facilitates and highly automates the process flow. Measuring road foundation at the speed of a driving vehicle without regular alignment with total stations creates the opportunity to virtually design the new road faster, more accurate and ready for execution. This paper presents a use case in development phase on how a special Road LiDAR is becoming a breakthrough in the process.
What the audience will learn
- Use of digital surface models in road design
- New LiDAR technology filling the gap between geo-lidars and automotive lidars
- Use Case in Ontario, CA
12:00
Autonomous loader for underground mining applications

Dr Eric Pohlmann
CEO
Nerospec SK GmbH
Germany
Nerospec SK is making miners safer and more productive with fleetwide, end-to-end machine automation solutions such as full automation, fleet data monitoring, and underground network solutions. The latest autonomy solution advancement has led to a fully autonomous loader that works completely unattended by humans right after the blasting has taken place. The loader navigates to its underground working location, develops a muck pile attack strategy, executes the strategy with correction capabilities to effectively load the bucket until properly filled, and then the loader navigates to dumping into the crusher. Finally, more than 20% overall equipment effectiveness enhancement can be achieved.
What the audience will learn
The Mining Automation Operation Cycle
Challenges of the Mining Application Environment for Automation
How Nerospec SK Approaches Mining Automation
Performance Results of Automated System
Benefits of Automation Systems in Mining
12:25 - 14:00
Moderator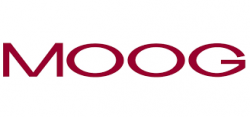 Dave Grabau
Business development manager
Moog Construction
USA
14:00
SpeeDiFlow sensor – Non-invasive measurement of air speed and direction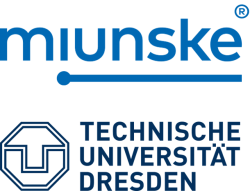 Dr Christian Korn
Member of Scientific Staff
TU Dresden, Professorship of Agricultural Systems and Technology
Germany
Miunske GmbH and AST (Professorship of Agricultural Systems and Technology, TU Dresden) are developing a new sensor system, which is able to detect air velocity and direction on one probe. In addition to many stationary applications, the sensor is designed to be used in mobile working machines e.g. combine harvesters. The ceramic probe is flat, has diameter of less than 30mm and can be mounted in walls, which enables to be non-invasive. This is very important in particle laden or dusty flows. The working principle of the sensor will explained in the speech, as well as the status of development.
What the audience will learn
Measurement principle of "SpeeDiFlow" sensor
Determination of magnitude and direction of air flow based on heat distribution on a ceramic surface
Results of lab tests and CFD simulations
Benefits and possible fields of application of non-invasive air measurement
Ideas to increase sensor dynamics and stability
14:25
Speed up validation of autonomous systems for industrial vehicles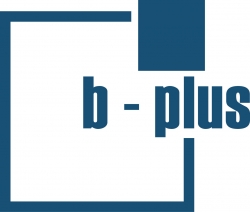 Johann Führmann
Business Development Manager
b-plus
Germany
As a specialist for data collection as well as ECU-development, b-plus gives you the optimal insight into the variety of applications in the field of data replay and injection of simulated data. b-plus offers useful tips and tricks on how to detect and fix bugs in your sensor/ ECU algorithm at an early stage using small HiL systems at the developer's desk - but that is not all: in addition to that, we also demonstrate expansion options up to a fully equipped HiL-rack-system for high-bandwidths in 24/7-operation. Benefit from the know-how of a data specialist.
What the audience will learn
Inject raw and bus data to ECUs and AD systems
Time synchronized replay
HIL setups in data center environments
14:50
True-ground-speed radar, optical and GNSS sensors for off-highway and indoor applications
Dr Peter Hien
Director
MSO Meßtechnik und Ortung GmbH
Germany
True-ground-speed works contactless regardless of wheel / track slip, sinking in and effective tire circumference. Vehicular contactless true-ground-speed measurement deploying Doppler Radar, XY directional optical flow and fusion GNSS are exemplified by MSO´s solutions. True-ground-speed measurement is paramount for improving localization for autonomy, safety and energy efficiency of vehicular indoor (e.g. AGV, forklift), off-highway (e.g. construction, mining, underground mining machinery), agricultural, defense and rail applications. Application specific pros and cons of the sensors are elucidated.
What the audience will learn
Vehicular true-ground-speed measurement solutions
Different physical sensor principles, their pros and cons
Implementations and Applications
Improvement of autonomy, backing GNSS INS
15:15 - 15:45
15:45
Enhanced productivity through improved system transparency

Bernd Rösch
Head of Transportation
E-T-A GmbH
Germany
With a plug-and-play capable, fully electronic power distribution unit, the connected loads in the autonomous or semi- autonomous off-highway vehicle can be monitored. The intelligent power distribution unit enables the control and diagnosis of loads via the CAN bus. Load current and voltage measurement as well as integrated load protection allow load management and preventive maintenance. Fuses are replaced. In the event of a fault, remote reactivation is possible. Thus autonomous working machines and functions can be realized. Vehicle downtime can be reduced or avoided altogether. By integrating the load displays into the service HMI, the information can be used quickly for troubleshooting.
What the audience will learn
Enhanced uptime of the industrial vehicle
Time savings and cost reduction in the event of service
Technology for autonomous vehicles
16:10
Lifecycle of connected machines including embedded diagnostics and fleet management

Andreas Wehrmann
Manager BU IOT/Cloud/IT
Sontheim Industrie Elektronik GmbH
Germany
The lifecycle of connected machines encompasses the various stages involved in the development, deployment, operation, and retirement of machines equipped with connectivity capabilities. Connected machines, often referred to as Internet of Things (IoT) devices, are embedded with sensors, processors, and communication technologies that enable them to collect and exchange data with other devices or centralized systems. Understanding the lifecycle of connected machines is essential for effectively managing and optimizing their performance, security, and overall value. This presentation will give an advanced inside to the lifecycle of industrial vehicles, including an embedded diagnostic functionality.
What the audience will learn
Advanced possibilities for IoT in machines
Lifecycle suggestion for telematics
Beneficial use cases of telematics and diagnostics
16:35
Driving assistance and safety for off-highway vehicles based on AI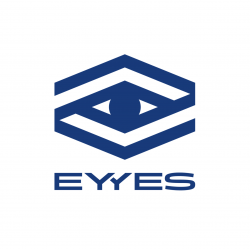 Dr Wolfgang Domann
CCO
EYYES GmbH
Austria
Driving assistance in vehicles based on radars and cameras are coming up soon. But how do you build driving assistance functions? We show which sensors can be used, especially the advantages and limits of cameras. The possibilities and results of deep learning allow to recognize a scenerie around the vehicle. With this data you can implement ADAS functions and warning systems as well as steering functions for braking and Autonomy. We show how you can make your machine see with AI.
What the audience will learn
Advantage of Camera sensors
Possibilities and limits with Deep Learning
Achievements for more Safety
Achievements for Driving Assitance and ADAS
Future Outlook for OEMs
Improving the efficiency, comfort and safety of industrial vehicle operators and workforce.
---
Cab design, ergonomics, controls, HMI & human factors Day 2
Moderator

Dr Markus Wallmyr
UX Lead
CrossControl
Sweden
09:00
A vision for future machine lighting

Christian Wadell
Global R&D Manager
TYRI Lights
Sweden
Design matters. As in the automotive industry, lighting is a main brand identifier. And the only one that works in the dark. How can we do this in a clever way? "Nobody actually wants to think about right Work Lighting" The optimal work light for an operator is daylight from the sun. This is what we want to re-create with artficial light on a machine. We want to do this fully automatically so that the operator could focus on his main task. With automated and electric vehicles there will be new challenges. They should be solved within the same system.
What the audience will learn
A vision for the future in machine lighting
Design Matters – Brand Building with lights
Can one system solve all machine lighting issues?
Case - Design
Case – INTELLilight
09:25
Adding safety and improving ergonomics for industrial vehicles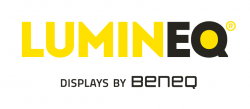 Ari Tervonen
Business line manager of transparent displays
Lumineq Oy
Finland
Getting the essential information into the line of sight improves not only the efficiency but also safety. This information will be available all the time as needed within the field of view, without losing the focus on a work, and therefore increasing the safety related information awareness. An HUD solution is also beneficial as ergonomics can be improved by cutting down the required head movement. This presentation will describe HUD benefits focusing on safety and ergonomics aspects. It will also give basics on the technology Lumineq uses to realize this
What the audience will learn
Safety additions
Ergonomics improvements
Display technology
Installation & integration
09:50
Ergonomics for the productivity, safety and health of the operator

Carlo Caprari
Technical Coordinator Business Unit Cabins
AMA SpA
Italy
The true essence of the theme of ergonomics is at the center of AMA's Research & Development concept, i.e. problems regarding human work in relation to the design of machines and work environments. Starting from this assumption, AMA has designed and manufactured a series of products that manage to concentrate the complete control of the machine into a single device, making it immediately and easily available to the operator. The result is that space in the cabin is freed up, thus increasing its habitability and allowing greater visibility of the external environment. All this translates into increased safety in maneuvering the machine, also to the advantage of those operators who work outside the vehicle, as well as greater comfort in the cabin, all of which determines a significant reduction in the risk of accidents and occupational diseases, with an immediate increase in efficiency and productivity.
What the audience will learn
How to improve the cabin interior space
How to optimize the machine control for the operator
What does ergonomics mean for safety & health for the operator
AMA solutions for modern vehicle interiors
10:15 - 10:45
10:45
Integrating smart camera AI sensor data in the machine control by using a multi purpose HMI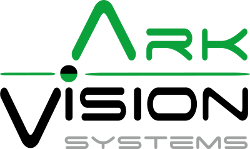 Sven Salzer
Manager and Head of Development
Ark Vision Systems GmbH & Co KG
Germany

Andreas Ganseforth
Senior Product Manager
Anedo
Germany
Digital cameras offer the opportunity of image processing by AI in the camera. The camera generates sensor information additionally to the camera image with Smart camera AI. The ArkVisionUnit digital video monitor is based on the ANEDO display platform. The platform also suits as a HMI device for machine control. Combining the HMI functionality with the video monitor functionality in one device offers flexible, software-only interfaces to use smart camera AI sensor data in the machine control application. A use case prototype will demonstrate the concept and additional opportunities of integrating AI based sensor data into machine control.
What the audience will learn
What does AI and image processing enable in the digital video system besides the pure display image?
How can the additional information from the AI and image processing be used for the machines' control system?
What role does the display device play as a connecting unit in both systems?
11:10
HMI solutions and universal switches for modern vehicle interiors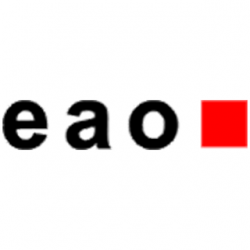 Stephan Hakuba
Product Manager
EAO AG
Germany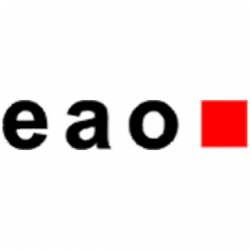 Dominique Burkard
Industrial- & UX-Design Manager
EAO AG
Switzerland
Electrification is the megatrend for industrial vehicles as well. In this context, the interior operating concepts of electric transporters and last-mile delivery applications are also changing. In addition to the central touch screens to control comfort functions, haptic HMI elements are still needed in modern cabs, especially for safety-relevant applications. The presentation will give you insights into the latest requirements of vehicle interiors and the variety of freely available standard variants of EAO´s Series 09 Universal Switch, diverse application possibilities and concrete ideas / case studies for new Interior concepts.
What the audience will learn
Requirements of modern vehicle interiors
See interesting case studies of new Interior HMI concepts
See typical use-cases of our Series 09 Universal Switch, including safety relevant applications.
UX support for your individual User concept and insights in current projects
Benefit from the experience of our competence centre for automotive, heavy-duty and special vehicles
11:35 - 12:25
UX – what can be learned from the automotive industry?
Michael Jendis
Executive Director Commercial Vehicles
Preh GmbH
Germany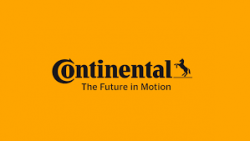 Michael Glunk
Head of Program Driver's Workplace
Continental
Germany

Dr Markus Wallmyr
UX Lead
CrossControl
Sweden
12:25 - 14:00
Moderator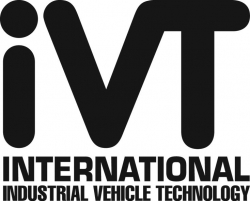 Saul Wordsworth
Deputy editor
iVT International
UK
14:00
Camera-based driver assistance systems for mobile machinery

Dr Stefan Wirtz
Director Engineering
Motec GmbH
Germany
The goal of Advanced Driver Assistance Systems is to protect lives by providing better visibility of hazardous areas around commercial vehicles and mobile machinery. Camera-based systems are designed to make mobile machine operators more successful by preventing property damage and automating mobile processes. The challenge in commercial vehicles is that there are many different types of commercial vehicles on the market with very different appearances. This leads to facing several challenges in the field of camera-based systems around machine learning. We present solutions to more flexible camera attachment positions and the resulting need for new training data for machine learning.
What the audience will learn
What are the challenges to be met in the commercial vehicle industry?
How to close the data gap with the variety of use cases?
New way to close the data gap with summed data!
Possibilities to meet different use cases with the combination of hardware.
14:25
Specifying and selecting requirements for joystick and grip design

Kristy White
Staff Engineer
OTTO Engineering
USA
The presentation will inform the listener on the options and the requirements to consider when designing a control handle solution (grip and joystick). Strength, forces, electrical interface (analog, digital, CANbus, etc.) and well as ergonomics, switch placement and more unique options will all be discussed. Common mistakes will also be discussed.
What the audience will learn
Better understanding of the control options that should be considered when designing control solutions for cabs
Prioritizing requirements to avoid development delays
Choosing the best electrical output and technology for your application
Taking cab placement into consideration when selecting a grip shape
14:50
Real time monitoring of hydraulic flow for predictive maintenance of manned and autonomous mobile machinery.

Martin Cuthbert
Managing Director
Webtec (Europe) GmbH
Germany
Monitoring temperature and pressure in a hydraulic system is relatively simple. However, many performance losses may still not be evident. Pumps and actuator performance can best be determined by monitoring their input or output flow. Until now there hasn't been a simple fit-and-forget solution to monitoring hydraulic flow in the extreme environments seen by manned mobile & autonomous vehicles used in the earthmoving, mining, municipal vehicles, and handling industries. Webtec's J1939 CAN compatible CTA flow monitor has been designed to address this need and can be connected to an in-cab HMI and/or connected to an IoT portal and monitored remotely.
What the audience will learn
Rugged solution for flow and temperature monitoring of hydraulic pumps and actuators designed for on and off highway use
Using hydraulic flow as early prediction of loss of machine efficiency
Combining hydraulic flow, pressure and temperature monitoring to calculate total hydraulic power and total machine efficiency
Easily connected to existing HMI or IoT gateway using native J1939 CAN BUS
Enhance machine telematics to include hydraulic performance & offer a superior after-market service
15:15
Keyless as smart gateway to interface your machineries

Roberto Bielli
Product Manager Electronic Line
COBO S.P.A
Italy
COBO Keyless System is an electronic device which improves the recognition of a user of the machine, by simply approaching the machine or touching the door handle and pressing the start button. It can be integrated into COBO Ecosystem solution with benefits of: security against thefts, safety avoiding misuse, and user comfort setup. The presentation will describe benefits for customers and users for a keyless system and the next steps to develop such type of solution.
What the audience will learn
The need for this device
Product analysys and benefits
Product development
Join the Autonomous Hardware, Software, Testing and Validation track or the Electric, Hybrid and Alternative Powertrain Solutions track.