Speaker Details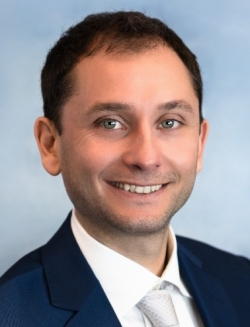 Jacopo Alaimo
Jacopo joined XenomatiX to lead the expansion of its revolutionary and simple lidar technology in the North American region. With the vision to contribute to safer roads and transportation, he is convinced of the advantages that true solid-state lidar could bring to the AV world. In his earlier career, he covered managerial positions in Magneti Marelli and Koito – North American Lighting, supporting the introduction of LED technology and introducing full LED in automotive exterior lighting. Jacopo earned an MSc in aerospace engineering and has Mountain Guide certification, qualifications that reflect his passion for exploration and techniques.
---
Presentation
Leveraging Real-time Ground Profiling and Digital Twins in Off-Road Vehicle Validation
Off-road and highway vehicle manufacturers allocate significant budgets for the test drives on physical proving grounds. Some well-established companies even exploit their own proving ground in a remote, multi-square-kilometer large area. However, these test roads only represent a small subset of the worldwide variety of user cases. Furthermore, in off-road applications the terrain is constantly changing making the correlation with durability and drivability models less effective. A new generation of lidar sensors derived from ADAS applications is enabling off-road vehicle tests in any public or private terrain. The lidars can be installed on the vehicles hood or roof to profile with high accuracy the terrain in front of the wheels determining the cause of individual events identified during the tests. Additionally, the data collected can be imported into simulation tools to further improve vehicle performance and for use in future developments deriving the vehicle loads. This session will illustrate how real time terrain profiling is used in off-road vehicle validation for durability, ride and quality, and in virtual simulations.