Speaker Details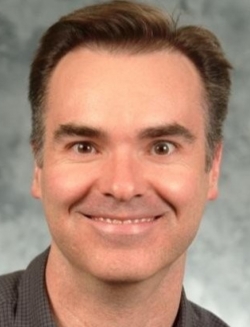 George Small
George Small is the Chief Technology Officer at Moog, focusing on the combination of technology development and business development to drive new growth opportunities. George has been with Moog Inc. for 26 years. George has held numerous engineering leadership positions within aerospace and industrial design and development, including Chief Engineer of Flight Controls at Moog, as well as 5 years as a Principal Engineer at Moog. He currently leads efforts to develop new growth opportunities within electrification, robotics, and autonomy, Industry 4.0, additive manufacturing areas.
---
Presentation
Safe human-robot collaboration in construction work environments
The last decade of robotic advances in manipulation, sensing, and computing is now enabling the use of robots in less structured environments, such as construction and agriculture. Collaborative robotics offer the opportunity to assist humans in repetitive, hazardous, and strenuous tasks while simultaneously improving safety. While safety standards for automated industrial equipment exist, there is a gap between these legacy standards and the possibilities that state-of-the-art technology is now enabling. Standards bodies and industrial working groups are now driving to close these gaps to enable the safe application of highly automated work machines in these environments. More to be discussed...