Speaker Details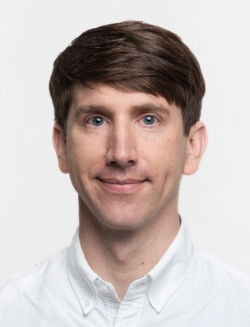 Ted James
Ted James is Head of North America for ACCURE Battery Intelligence. He's an expert in utility business strategies and distributed energy resources. Prior to ACCURE, Ted was the Head of Strategy and Business Development for an early-stage grid-tech software company in California. Before working in tech, Ted was a Principal at PG&E where he focused on utility decarbonization and investments strategies. He also served six years at the National Renewable Energy Laboratory (NREL) in Colorado. Ted received a BA in Environmental Science at Washington University in St. Louis and an MBA from the University of Colorado.
---
Presentation
Advancements in Predictive Safety Diagnostics with Electric Vehicles
As electrification accelerates, the role of batteries has become increasingly important. However, with great power, comes great responsibility. The battery needs to be safe. Regrettably, the number of safety-related battery incidents are increasing. This session will explore the latest developments in big data, machine learning, artificial intelligence, and cloud-based software, and how they are meeting the pressing market demands. It will provide a comprehensive analysis of the significance of big battery data in contrast to BMS safety management, and how cloud-based analytics can prevent safety incidents and specific aging effects.