Speaker Details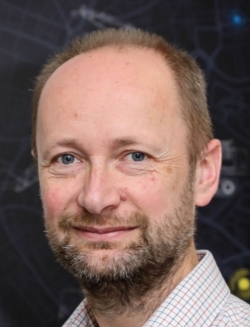 Nigel Shaw
Nigel is a valuable asset in creating solutions that prioritize safety in the workplace. He brings a wide set of skills to the table, including a master's degree, 7 years of experience in construction, and 17 years in telecommunications; Nigel is very passionate about being part of a team that develops, designs, and markets innovative products. With a heritage of designing products for high-availability solutions from emergency service telecoms to, more recently, protecting lives leading a team that brings functional safety to construction in an accessible way.
---
Presentation
Construction Safety Amid Challenges: People Matter the Most.
This presentation explores the challenges and lessons learned in delivering a robust and reliable solution, whilst unlocking the full potential of onsite safety powered by engineering 'without having to think'. With tangible examples of how to transition construction from basic safety to innovative software protecting machines and humans. Safeguarding Rail Operations with Movement Limiting Devices: Prolec were approached by Rail Freight Services (a major material handling logistics company) to customise and deliver a "virtual wall" movement limiting solution for the UK's first Terex Fuchs RHL 360F material handlers. Machines now in active service providing productive and safe work near to open railway lines and under high-voltage cables, unloading material for UK HS2 at a Tarmac site – taking the correct steps to work 'simply safer'.