Speaker Details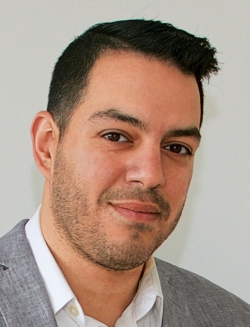 Fadi Abro
Fadi Abro is the Global Director of Transportation at Stratasys. In this role, Fadi develops and deploys the Go-to-Market strategies for transportation industry, driving innovative manufacturing methods for use in automotive, rail, motorsports, marine and agriculture. Fadi has more than 12 years of additive manufacturing experience and leads a global cross functional team of sales and engineering experts to drive implementation of additive manufacturing applications. Prior to Stratasys, he worked for a large automotive tier 1 supplier as a sales engineer. Fadi holds a B.S. in Mechanical Engineering, and an MBA in Sales and Marketing.
---
Presentation
Enhancing OEM Custom Design Efficiencies and Productivity with 3D Printing for the Industrial Vehicle Market
For today's OEM designers and manufacturers, developing the latest custom vehicle lighting designs for electric and hybrid vehicles in construction, agricultural, industrial, commercial and off-highway industries is a complicated endeavor. With a focus on improving operator and workforce safety and enhancing cabin design, the high mix of components, complexity of assembly and stringent testing requirements represent just a small sample of the lighting challenges to overcome. Guided by an unwavering passion for incorporating new technology into OEM designs, hear how a U.S.-based LED lighting manufacturer is using cutting-edge additive manufacturing technologies to develop the next generation of innovative vehicle lighting solutions while solving new challenges such as enhanced safety measures, supply chain, profitability, and production times. Join us to learn more!