Speaker Details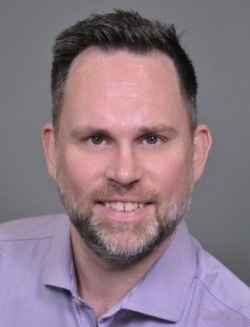 Jeremy Bennington
Jeremy leads Spirent's Media & Entertainment and Transportation corporate strategies bringing communication networks, GNSS positioning, security, automation, and virtualization together to solve vital needs. Supporting projects for the connected car, autonomous vehicles, video testing, and the M&E ecosystem. Previously Jeremy ran a successful video analytics and test business, V-Factor, modelling the human video system to "watch" video quality in the world's largest entertainment networks. Jeremy has held positions at Symmetricom, now Microsemi, creating new communication network technologies for the wireless, wireline, and cable TV industries. His focus is lead businesses to innovate new technologies, increase growth, and ensure customer success.
---
Presentation
Geospatial GNSS Augmentation to improve vehicle navigation & reliability
GNSS is crucial in mining. Vehicles that operate in open-pit mines must be navigated with precision for both safety and efficiency. GNSS satellite signals can be blocked by the walls and topography of a mine. This reduces the reliability and accuracy, and, therefore, the overall useability of GNSS and automated vehicles. Geospatial GNSS Augmentation and forecasting provide comprehensive predictions of GNSS performance considering the topography of the mine, buildings, and line-of-sight determination of satellites as they orbit. Prediction of GNSS performance enables automated trucking, mining, survey, and fleet tracking to avoid areas of poor coverage or augment to improve performance.