Speaker Details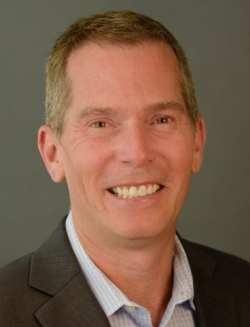 Steve Duricky
Steve Duricky is Global Platform Manager for Parker Hannifin Corporation. He is an expert in fluid conveyance products and channels across a variety of mobile and industrial markets with 33 years experience. Currently leading a team across Parker to develop the products needed to build a bridge from natural gas to hydrogen. Steve's been engaged in the transportation and construction markets where he works with fleets, integrators and OEM's to expand their use of alternative fuels. He has a BS in Mechanical Engineering from Ohio University and a MBA from Case Western Reserve in Cleveland, Ohio.
---
Presentation
On-vehicle Fuel Delivery Systems - Building a Bridge to Hydrogen
Several OEM's like JCB, Cummins, Liebherr, and Hyundai Doosan are launching hydrogen ICE's but what about delivering hydrogen to the engine. We've learned a lot in the past 10 years from delivering natural gas to the Cummins NG engine platform, mostly on refuse trucks. What are similarities and what are the differences between methane and hydrogen. What should you consider when designing and maintaining an on-board hydrogen fuel system (HFS). I'll look at the key components involved with fuel convenance, fuel control, and filtration. I'll cover standards and certifications along with a look into the hydrogen fuel cell (FCEV).