Speaker Details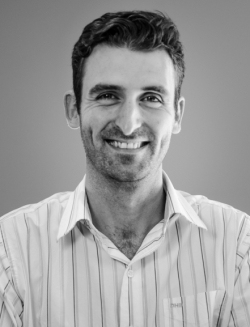 Darren Mueller
Darren is Sales & Marketing Director at MEDATech; he previously led the company's ALTDRIVE BEV powertrain division. A graduate of the University of Windsor's Automotive Engineering program, Darren has significant hands-on automotive-engineering experience. He has worked at Chrysler, Ford and for Pratt & Miller on General Motors' racing program.
---
Presentation
BEV powertrains: optimal size & configuration. How to right-size BEV batteries and other components for each vehicle
Battery-electric vehicle (BEV) solutions may be attractive, but costs, especially for batteries, are high. How do you avoid overbuilding heavy-duty BEVs and sky-high TCOs? There is still a whole lot of guesswork: • Just how much battery do I need for a given machine? • How can I be sure that I'm not under-building or over-building? • Is there a magic formula? • Where are the hidden dangers in BEV components sourcing? MEDATech's Darren Mueller will answer these questions and explain how OEMs can not only keep costs down, but also determine the exact powertrain, battery and other component mix for the optimal heavy-duty BEV.