Speaker Details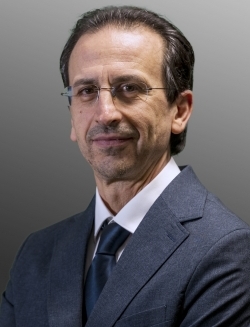 Carlo Caprari
Carlo Caprari, born in 1971, has been working in the OEM Automotive sector for over 20 years. Before joining AMA, he held the role of Project Manager and Launch & Engineering Manager, as Tier One supplier of electronic components such as Parking System, Blower Regulator, On-Board Battery Charger for E-Mobility Vehicles, collaborating with the main worldwide car manufacturers. Since 2022, he has been the Coordinator of the Technical Offices of the Cabin Components Business Unit for the AMA group.
---
Presentation
Ergonomics for the productivity, safety and health of the operator
The true essence of the theme of ergonomics is at the center of AMA's Research & Development concept, i.e. problems regarding human work in relation to the design of machines and work environments. Starting from this assumption, AMA has designed and manufactured a series of products that manage to concentrate the complete control of the machine into a single device, making it immediately and easily available to the operator. The result is that space in the cabin is freed up, thus increasing its habitability and allowing greater visibility of the external environment. All this translates into increased safety in maneuvering the machine, also to the advantage of those operators who work outside the vehicle, as well as greater comfort in the cabin, all of which determines a significant reduction in the risk of accidents and occupational diseases, with an immediate increase in efficiency and productivity.