Speaker Details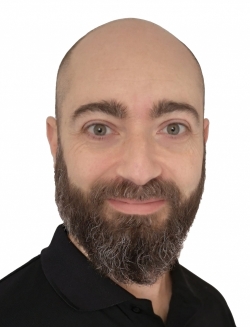 Raphael Grech
Dr Raphael Grech is a technical strategist for position, navigation and timing (PNT) with a special focus on connected autonomous mobility. He is responsible for keeping abreast of emerging technologies and provides early engagement with potential partners to help Spirent refine and define its technical direction, potential product offerings and business plan. Raphael is a chartered engineer and research scientist with over 20 years' experience in autonomous vehicles, digital engineering, advanced robotics, computer vision, machine learning and artificial intelligence. He has a degree in electrical and electronics engineering, an MPhil in mobile robot control and a PhD in multi-robot vision.
---
Presentation
Geospatial GNSS augmentation to improve vehicle navigation & reliability
GNSS is crucial in mining. Vehicles that operate in open-pit mines must be navigated with precision for both safety and efficiency. GNSS satellite signals can be blocked by the walls and topography of a mine. This reduces the reliability and accuracy, and, therefore, the overall useability of GNSS and automated vehicles. Geospatial GNSS Augmentation and forecasting provide comprehensive predictions of GNSS performance considering the topography of the mine, buildings, and line-of-sight determination of satellites as they orbit. Prediction of GNSS performance enables automated trucking, mining, survey, and fleet tracking to avoid areas of poor coverage or augment to improve performance.