Speaker Details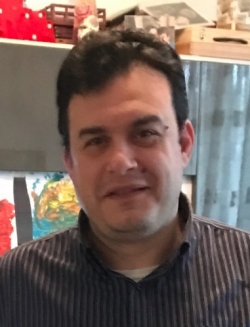 Roberto Bielli
After University, Roberto dealt with the design and management of industrial displays, in detail with real time HMI's and communication devices for the control of inverters and drives. In the last 15 years he has moved to the embedded mobile market filling positions of Project and Product Manager. A crucial activity was the research of best software component for the product. The strength of Product Manager, current working position, is the understanding of the real needs of the user and the market and the next conversion into resources needed for designers to create the product.
---
Presentation
Keyless as smart gateway to interface your machineries
COBO Keyless System is an electronic device which improves the recognition of a user of the machine, by simply approaching the machine or touching the door handle and pressing the start button. It can be integrated into COBO Ecosystem solution with benefits of: security against thefts, safety avoiding misuse, and user comfort setup. The presentation will describe benefits for customers and users for a keyless system and the next steps to develop such type of solution.