Speaker Details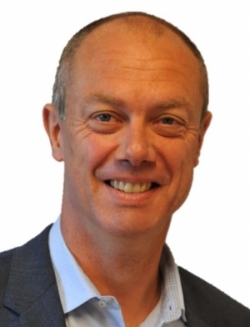 Kris De Meester
Graduated as electro-mechanical engineer at the university of Leuven, Kris started working in the automotive sector in 1993. He started as a Technical Consultancy Engineer in high-tech projects on NVH. Throughout his career, he acquired experience in Engineering Management and Technical Sales, promoted to Business Unit Manager and Managing Director within different industrial companies, and acquired worldwide experience in Europe, USA and Asia. Strongly convinced of the innovative power of the XenomatiX technology and the inevitable breakthrough of it, he joined this fast-growing high-tech company at the Research Park in Leuven, Belgium, as VP Sales & and Business Development in 2016.
---
Presentation
Pavement engineering with LiDAR
Traditional pavement engineering requires special geospatial equipment, high precision, resources, coordination between stakeholders and a lot of time, while execution time is always under pressure. Engineering offices, road construction companies and road equipment companies are searching for innovative solutions that facilitates and highly automates the process flow. Measuring road foundation at the speed of a driving vehicle without regular alignment with total stations creates the opportunity to virtually design the new road faster, more accurate and ready for execution. This paper presents a use case in development phase on how a special Road LiDAR is becoming a breakthrough in the process.