Conference program
Click on the logo to choose your preferred stream
Discussing technologies, issues & strategies required for de-carbonization.
---
Electric, hybrid & alternative powertrain solutions Day 1
Moderator

Ada Abes
VP Product
EVR Motors
Israel
09:00
Non-road mobile machinery batteries – challenges and opportunities for standardization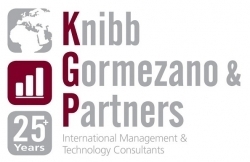 Alex Woodrow
Managing Director
Knibb Gormezano and Partners
UK
The presentation will assess the market drivers for electrified non-road mobile machinery, and how machines are used across construction, agriculture, materials handling, mining and forestry. These will be compared to adjacent industrial sectors - commercial vehicles, marine, rail and energy storage. The challenges for each of the sectors will be considered against the needs to decarbonize. The presentation will then consider progress in developing standards for batteries in the adjacent sectors and what is needed for NRMM in Europe.
What the audience will learn
What is the potential size for electrified Non-Road Mobile Machinery Markets?
How do the challenges for electrified NRMM compare to adjacent industrial sectors?
Where might standards play a role in electrifying the sector?
What are the current standards for batteries and other electric NRMM systems?
09:25
Volvo CE at the forefront of the construction industry shift to a sustainable future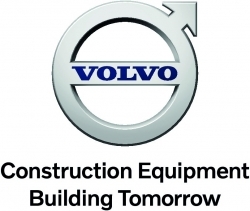 Ahcène Nedjimi
Global Electromobility System Architect
Volvo Construction Equipment
France
Volvo Group has shifted to electromobility throughout its business – from trucks and buses to marine and construction equipment. In this presentation, Ahcène will discuss the market leading innovation journey of Volvo CE as the company has one of the widest range of electric construction machines available on the market today. He will show how Volvo CE is taking concrete action to deliver on its SBTi targets, and how the company boosts its electrification transformation with investment and working in pioneering partnerships. He will as well address the challenges of adapting electromobility to the market, but also share learnings from the successes he has seen emerge from customer trials.
What the audience will learn
The market leading innovation journey by showing how Volvo CE is taking action to deliver on its science-based targets
How the company boosts its electrification transformation with investment and working in pioneering partnerships
Address the challenges of adapting electromobility to the market
Share what has been learnt from the successes he has seen emerge from customers
09:50
The deployment of the first hydrogen-powered top loader in real operation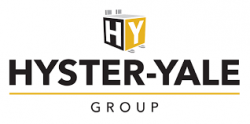 Willem Nieuwland
Big Truck Program Manager
Hyster-Yale Group
Netherlands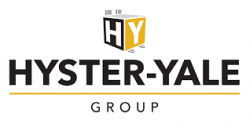 Neha Roy
Innovation Leader
Hyster-Yale Group
Netherlands
The last phase of Hyster's development of the first hydrogen-powered top loader has started with the deployment of this container handler in the port of Los Angeles. Key elements of the truck's performance are validated at a customer site showing the potential of the new technology. Besides this, valuable lessons learned are collected during the deployment of this first-of-a-kind container handler leading to further improvements in future generations. Data collection and analysis have played an important role, but also on-site support showed new topics to consider when introducing zero-emission container handlers.
What the audience will learn
Our path towards accelerating technology readiness
What are and how can maturity levels help in introducing differentiating technologies
The holistic approach: using maturity levels and data towards market readiness
What experiences do we have so far and what can we learn from this
10:15 - 10:45
10:45
Decarbonization of mobile machine systems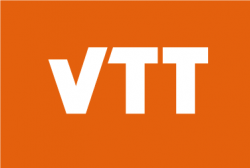 Dr Sahas Shah
Project Manager
VTT
Finland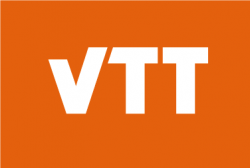 Johannes Hyrynen
Lead, Low Carbon and Smart Machines
VTT
Finland
Mobile machines are a significant user of energy and source of emissions. The operation field and environment are significantly more distributed than the road transport sector. A new "one size fits all" energy solution cannot be foreseen as applicable to the versatile sector of mobile machines. Industrial sites, urban cities, built environment, agricultural and forestry, mining, warehouses as well as ports set their own conditions and requirements to the design and operation of the vehicles. One significant deciding factor will be the lifecycle price of the energy carrier.
What the audience will learn
Global trends on NRMM sector
Charging infrastructure and powertrain hybridization of NRMM
Operational impact, CO2 and emission policy
11:10
Developing a zero-emission mixer truck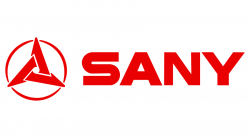 Kevin Eichele
Head of Business Development
SANY eTrucks Europe
Germany
In 2020, SANY and Putzmeister started a joint project - to develop and homologate an electric driven truck for the European market. This presentation will discuss the technical challenges & major milestones encountered, as well as market feedback received, during the 2-year development program of the iONTRON mixer, leading to its successful launch at Bauma in October 2022
11:35
Immersion cooling: a simple way to avoid a thermal runaway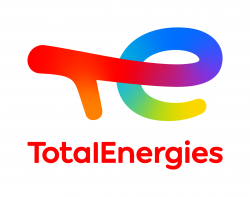 Jean-Paul Souchez
Team Manager – Professional Vehicles / Technology & Product Engineering Division
TotalEnergies Lubrifiants SA
France
Immersion cooling of a lithium battery is a good solution to control the heat generated by the cells during rapid charging or intensive use. It also seems that thanks to this technology: it is almost impossible to have a major failure of the battery: a fire or the propagation of a thermal runaway of the cell. Thanks to our work, we can demonstrate that this is indeed the case.
What the audience will learn
First time where an abuse test is realized on a commercial battery cooled by immersion
We can demonstrate that the immersion cooling increases the safety of the battery, whatever the cell type used
Open several opportunities to reduce the cost and weight of the system.
12:00
Design challenges in the transformation to electric : functional safety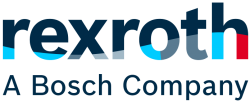 Federico Perelli
Product Owner Electrification Mobile Machines
Bosch Rexroth AG
Germany
OEMs are currently tackling the transformation to electric architectures, and therefore facing new challenges and opportunities, since the entire machine architecture, performances and type of use may be new. Different vehicle architectures and dedicated use cases are presented. As solution to the new requirements, a comprehensive and scalable product portfolio will be introduced Integration of the electric solutions into the machine involves both the mechanics, and the control logic. For the realization of a functional safe solution, a fundamental aspect is the simplicity to integrate all electronic devices into the complete machine safety concept. The Rexroth high-end solution is presented.
What the audience will learn
Electrification Architectures
Electric portfolio requirements
Functional safety
Easy integration
12:25 - 14:00
Moderator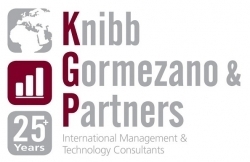 Alex Woodrow
Managing Director
Knibb Gormezano and Partners
UK
14:00
The future of alternative fuels and electrification in agriculture

Alastair Hayfield
Senior Research Director
Interact Analysis
UK
Agriculture is one of the largest sources of greenhouse gases. However, machinery accounts for a small proportion of this. Despite this there is a push from outside the industry (and within) to reduce machine emissions and make equipment more sustainable. Unfortunately, agriculture equipment is hard to decarbonize - intense duty cycles, lack of infrastructure and a conservative industry all contribute to slow progress. This is changing and this presentation will aim to highlight how the AG industry is responding to the need to be more sustainable and how different approaches - electrification, hydrogen, alternative fuels - are being used.
What the audience will learn
What is driving the use of alternative fuels and electrification in AG
What is each major tractor doing in terms of strategy for alternative fuels
Which markets will move faster on electrification?
When will the market take off for alternative fuels and electrification in AG?
14:25
Electric trucks - from low numbers to high volume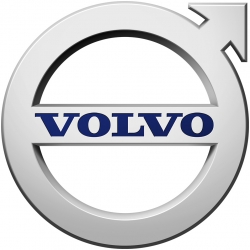 Niklas Andersson
Director Electric Solutions
Volvo Trucks
Sweden
Volvo Trucks started the serial production of electric trucks in 2019. It started off in low numbers, but now the volumes are accelerating to be a more and more substantial part of the total volume. This presentation will be about Volvo Trucks' ambitions and offering, customer feedback and some glimpses into the future.
What the audience will learn
Electric Trucks are here and now
Customer feedback on driving electric trucks
In what direction will electric trucks evolve
14:50
NRMM electrification example – case PONSSE EV1, electric forest machine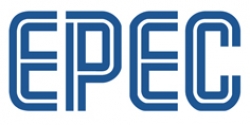 Jyri Kylä-Kaila
Managing Director
Epec Oy
Finland
This case study includes simulation-based software engineering and technology development of an electric forest machine PONSSE EV1 considering sustainability in the supply chain, manufacturing and lifetime operations. Electronics, the main components and the system software play a key role in electrified power trains of heavy machinery. At least as important in modern machines are data flow, remote data analytics, optimizations and updates. An intelligent Epec Flow power distribution unit optimizes the current flow to components that need it at the moment. As the amount of electronics and software is increasing, the benefits they offer for OEMs and end customers grow as well.
What the audience will learn
This case study includes simulation-based software engineering and technology development of an electric forest machine PONSSE EV1.
The development of an electric forest machine PONSSE EV1 considering sustainability in the supply chain, manufacturing and lifetime operations.
Gaining understanding of the key components of electrified heavy machinery.
15:15 - 15:45
15:45
Next-generation electrification of off-highway heavy-duty vehicles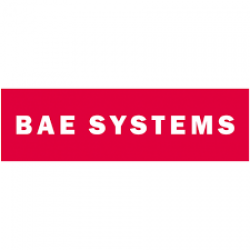 Derek Matthews
Power & Propulsion Solutions Product Manager
BAE Systems
USA
The challenges for the electrification of heavy-duty vehicle platforms (HD EV) are significant. Electric drivetrain suppliers of next-generation systems can draw on customers' operational experience and deliver commercially viable, competitive advantage to vehicle manufacturers Evolving from first-generation HD EVs (diesel platforms & COTS hardware), next generations will use advanced architectures and materials, purpose-built to deliver improved efficiencies and reductions in complexity and cost. They will enable integration of drive and accessory electronics using modular, scalable designs, driving improvements in quality, reliability and total cost of ownership for operators. A key enabling technology is the evolution of next-generation power electronics architectures and designs. With over 25 years' experience, BAE Systems looks at these concepts and advantages gained from a modular, configurable systems approach.
16:10
Digitalization, electrification & efficiency – a shorter route to zero for excavators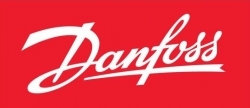 Dr Niall Caldwell
Senior Director R&D
Danfoss Power Solutions
UK
In this session, we will share details about the UK field trial of three 20 ton excavators fitted with the Dextreme system. And how by increasing the efficiency of the hydraulic system, excavators can deliver the same amount of work with a smaller engine and less fuel – or do more work with the same size engine. For battery-electric excavators, Dextreme systems enable OEMs to reduce the battery capacity, thereby reducing the cost of the main battery and enabling more cost-effective electrification. We will show that, depending on system complexity and duty cycle, a reduction in energy requirement of up to 25% can be achieved.
What the audience will learn
Danfoss highlights energy efficiency as the critical topic for decarbonisation, particularly for excavators
What the Dextreme Systems pathway is, how it provides a staged and evolutionary roadmap for the industry which can deliver substantial carbon reductions by 2030 and accelerate the transition to zero-carbon energy
Details of a recent demonstration of the world's most efficient conversion of battery power into fluid power for electrified machines, combining Danfoss Editron and Digital Displacement technologies
Details about a UK field trial of three 20T excavators
16:35
Key criteria for making decisions to electrify power transmissions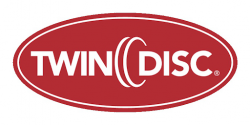 Peter Helbers
Sales & Marketing Manager EMEA Industrial and Transmission Products
Twin Disc, Inc.
USA
This presentation explores the challenges and lessons learned in delivering a robust and reliable solution, unlocking the full potential of hybridization / electrification. With tangible examples of how to transition from an existing combustion-engine driven solution to an electric or hybrid machine, Understanding the key criteria for making decisions to electrify power transmissions provides an inclusive look at available technology and selecting the ideal solution for your mission profile. Due to rapidly occurring changes across all market segments Twin Disc has invested and developed new solutions to become a dominant hybrid and electrification solution supplier and system integrator.
What the audience will learn
Off-Highway Global Emission Roadmap
Hybrid & Electrification: Market Drivers and Restraints
Hybrid & Electrification: Understand Load Profile
Hybrid & Electrification: Application Case Study
Examining the issues relating to, and the technologies needed for the deployment of autonomous industrial vehicles.
---
Autonomous hardware, software, testing and validation Day 1
Moderator

Joachim Stieler
Owner and General Manager
Stieler Technologie- & Marketing-Beratung GmbH & co. KG
Germany
09:00
How to solve the complexity of autonomy for mobile machines

Stefan A. Lang
Director Advance Development
Sensor-Technik Wiedemann
Germany
Autonomy in mobile machines has two sides which have to be covered: autonomous driving and autonomous working. Understanding these complexities and the mechanics behind is the prerequisite to develop machines in an autonomous design. This presentation therefore focusses on the technological complexity behind these two, gives an overview about different connectivity methods and provides a journey across several aspects like architecture considerations and the role of artificial intelligence in working processes. It closes with some ideas about how to solve on the large scale.
What the audience will learn
Introduction and overview about the complexitiy behind autonomous and mobile machines
Architecture considerations for autonomous and mobile machines
The role of artificial intelligence in mobile working processes and a practical example
Ideas and suggestions on how to solve the technological complexity
09:25
Trialling automated plant on real world sites – the highlights and challenges

Dr Ianto Guy
Vehicle Safety and Technology Consultant
TRL
UK
TRL are developing a program of trials of connected and automated plant that are intended to take technologies that might be a good idea in principle, and turn them into business as usual solutions in practice. In this session Dr Ianto Guy will discuss some of the highlights and challenges of taking connected and automated plant out into the wild, and will make some recommendations about how we can make the adoption of automation run more smoothly when it encounters the challenges of real world projects.
09:50
Building an industrial metaverse in the cloud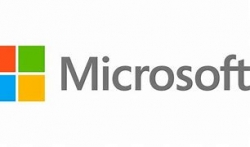 Gabriel Sallah
ADAS/AD Lead Architect
Microsoft
United Arab Emirates
The talk will focus on how Microsoft uses the Azure Cloud to build a platform to design, test, simulate and manufacture industrial vehicles. The key points will be : Using Azure compute services and AR and VR for computer aided engineering and design. Creating an end to end testing and validation platform for design verifications and vehicle validation. Creating a digital collaboration metaverse platform to reduce the time to market of these vehicles.
What the audience will learn
Metaverse on Azure
End to end Engineering collaboration platform
Augmented and Virtual Reality for design and Manufacture
10:15 - 10:45
10:45
Safe human-robot collaboration in construction work environments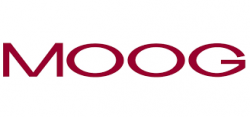 Dr Oliwier Melon
System Engineer Autonomy
Moog Construction
UK
The last decade of robotic advances in manipulation, sensing, and computing is now enabling the use of robots in less structured environments, such as construction and agriculture. Collaborative robotics offer the opportunity to assist humans in repetitive, hazardous, and strenuous tasks while simultaneously improving safety. While safety standards for automated industrial equipment exist, there is a gap between these legacy standards and the possibilities that state-of-the-art technology is now enabling. Standards bodies and industrial working groups are now driving to close these gaps to enable the safe application of highly automated work machines in these environments. More to be discussed...
What the audience will learn
Approaches to achieving safe human-robot collaboration while leveraging state-of-the-art technologies in construction environments are going to be discussed
Safety Standards
State-of-the-art technology behind the safety
11:10
Developing highly automated and autonomous machines in a collaborative way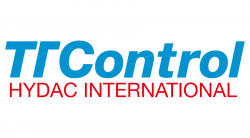 Leandro Zaza
AOC Manager
TTControl GmbH
Italy
In the off-highway market segment, the trend towards highly automated and autonomous machines that has taken hold in the automotive world is reinforced by the expectation of increasing the efficiency and quality of task execution while minimizing costs. The hardware needs to be robust to withstand harsh conditions while the software must be modular to cover a variety of machine arrangements and environmental operating conditions. These challenges cannot be solved by one company alone. The Autonomous Operation Cluster (AOC) is a cross-market initiative that brings together industry-leading OEMs and technology providers to develop solutions for automated and autonomous mobile machines.
What the audience will learn
The specific challenges of autonomous operation for off-highway applications
The highly automated and autonomous application and functions in the off-highway business segment
Typical system overview: key hardware and software requirements
Autonomous Operation Cluster: an example on how to collaborate on autonomous operation development
Outcomes in a concrete off-highway use case
11:35
CAN XL - Simplify complex tasks in embedded networking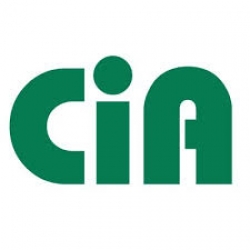 Reiner Zitzmann
General Manager
CAN in Automation GmbH
Germany
CAN XL is intended as backbone network in embedded and deeply embedded control applications. It is prepared for an easy integration into TCP/IP-based networking architectures. CAN XL provides some new protocol-embedded higher-layer functions such as e.g. the differentiation of several "groups of same concerns", across local network boundaries. Additionally, these groups may share secrets, based on the embedded cybersecurity function CANsec. The presentation will present how CAN XL features ease the life of system integrators in future.
What the audience will learn
Embedded CAN XL features, assisting setup of backbone networks
Third generation of CAN, CAN with eXtnded datafield Length
Scalability of CAN XL
12:00
Safety requirements for autonomy of industrial vehicles

Dr Rasmus Adler
Program manager autonomous systems
Fraunhofer IESE
Germany
Autonomy is a major characteristic of the next generation of industrial vehicles such as off-road loaders, mining machinery, diggers, tractors, cranes and lift-trucks. It is the key to address skills shortage, implement tasks that go beyond human skills, and increase productivity by 24/7 operation. A major issue with the introduction of autonomy is safety. Autonomy requires a paradigm shift in safety engineering and leads to new safety regulation, standards and requirements. What does this mean for suppliers, OEMs and operators of industrial vehicles?
What the audience will learn
Why is safety the key to achieve performant autonomy?
Why is current safety regulation and standardization not sufficient for performant autonomy?
How can safe and performant autonomy be achieved and how is this reflected in upcoming safety standards?
What does all this mean for component supplier, vehicle manufacturer and operator?
12:25 - 14:25
Moderator

Dr Ianto Guy
Vehicle Safety and Technology Consultant
TRL
UK
14:25
Level-up and accelerate your road to autonomy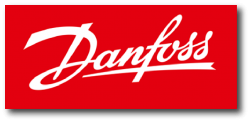 Emily Plahn
Systems Engineer
Danfoss Power Solutions
USA
Those thinking that machine autonomy is a vision of the future need to think again. Autonomy increases the value of machines by enabling greater precision, increasing safety, and boosting productivity. This added value for end users translates to a competitive advantage for OEMs. Autonomous solutions from Danfoss are already in use in many industries. In this session we look into a use case. Where the Danfoss Autonomy Custom Engineering Services (ACES) team worked with an OEM to create a custom application - using the PLUS+1 Autonomy platform and advanced sensor management. We will show how you can do it too.
What the audience will learn
1. Detailed information about the use case objective and outcome.
2. Practical guidance on how advanced sensors and software algorithms improve the vehicles overall safety, productivity, and precision
3. How Danfoss Autonomy enables machine manufacturers to add operator assist and autonomous features to their vehicles, today
4. For OEMs who have software engineering in-house, they will find out how the Plus+1 Autonomy software tools facilitate fast integration of steering, drivetrain, braking, remote control, and advanced sensors to custom software applications
5. For OEMs who do not have software in-house, they will find out how the ACES team can build complex vehicle applications for them.
14:50
Field study: solving construction vehicle wireless connectivity challenges

Heikki Keränen
Head of Technology
SATEL
Finland
Improving the construction process efficiency requires constant data collection from the mobile machinery of the construction site. The efficient use of 3D machine control requires reception of accurate positioning and for example interaction with BIM models. When equipment autonomy is increasing, requirements for machine swarming related connectivity, video feed and even remote control signal is increasing. This presentation describes the findings of a field study; how all this connectivity was implemented in a effective way to a set of construction vehicles?
What the audience will learn
Solving the essential connectivity requirements
Combining WiFi and cellular technologies
Solving cloud access and vehicle to vehicle connecitivity for industrial processes
15:15 - 15:45
15:45
Flexible safety ready base software solution for off-highway robotics controller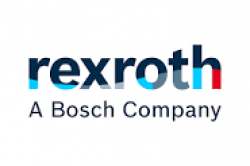 Jörg Emmert
Produktmanagment Automation
Bosch Rexroth AG
Germany
Bosch Rexroth offers a comprehensive electronic eco-system with hardware, software and telematic services. As next step and as basis on the path towards automation. Bosch Rexroth is developing new microprocessor based high performance controllers for the off-highway market. OEMs can develop their own solutions based on this open, scalable and easy access platform. We will introduce solutions and ideas for a flexible safety ready base software including ROS2 and the integration of application software on different levels of the base software.
What the audience will learn
- What Bosch Rexroth thinks a modern base software stack for uP based systems should look like
- How easy different use cases can be covered with such a solution
- How safety can be handled with the base software
- Integration example: Perception stack
16:10
Geospatial GNSS augmentation to improve vehicle navigation & reliability

Dr Raphael Grech
Technical Strategist - Position, Navigation and Timing (PNT)
Spirent Communications plc
UK
GNSS is crucial in mining. Vehicles that operate in open-pit mines must be navigated with precision for both safety and efficiency. GNSS satellite signals can be blocked by the walls and topography of a mine. This reduces the reliability and accuracy, and, therefore, the overall useability of GNSS and automated vehicles. Geospatial GNSS Augmentation and forecasting provide comprehensive predictions of GNSS performance considering the topography of the mine, buildings, and line-of-sight determination of satellites as they orbit. Prediction of GNSS performance enables automated trucking, mining, survey, and fleet tracking to avoid areas of poor coverage or augment to improve performance.
What the audience will learn
Applications of GNSS for industrial vehicles
Awareness of GNSS/RTK/PPP limitations in mining or urban environments
Understanding of Geospatial GNSS Augmentation & Forecasting technology
Applications of Geospatial GNSS Augmentation with existing vehicles
Improvement of positioning performance using Geospatial GNSS Augmentation
16:35
Addressing diverse use cases in agriculture with an autonomous framework approach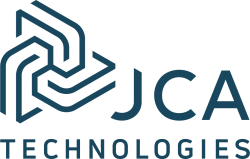 Dinen Subramaniam
Director of Business Development
JCA Technologies
Canada
Agriculture production has wide variety across crop types, tasks to be performed, and environments. Autonomous machines can bring enormous benefits in the optimizing of workflows but solutions need to be flexible and adaptable to the variety of jobs in agriculture. JCA's Autonomous Framework is a set of technology building blocks within a connected architecture that addresses all the key subsystems of autonomous machines and is adaptable to suit the variety of tasks in agriculture. It has been shaped through application of many diverse autonomous machine programs and serves as robust platform on which to develop unique machine autonomy systems.
What the audience will learn
Overview of the technology that make up the Autonomous Framework – from perception, navigation, mission management to safety
The benefits of a framework approach to adaptable autonomous systems
How autonomy brings value to farmers through workflow optimization across tasks
Real-world examples of the autonomous framework in action across autonomous machine programs
Improving the efficiency, comfort and safety of industrial vehicle operators and workforce.
---
Cab design, ergonomics, controls, HMI & human factors Day 1
Moderator

Sebastian Lorenz
Research Associate
Technische Universität Dresden
Germany
09:00
Latest automotive trends transferable to commercial vehicles? A critical review!
Michael Jendis
Executive Director Commercial Vehicles
Preh GmbH
Germany

Juergen Jungert
Head of Sales & Product Management
Preh GmbH
Germany
We'll focus on latest technologies and products applied in the most advanced HMIs of the automotive segment based on Preh's intensive product management knowledge. The related features will be analyzed and clustered by challenging them with the requirements of the agricultural and off-highway markets. As you would expect - some will fail to be applicable but others are interesting to support Preh CVs strategy to "do more with less".
What the audience will learn
Automotive technology trends
Reference to applicable technology in off-highway segment. Criteria, parameters and consequences.
Advantages and challenges of latest, applicable technologies
System outlook
09:25
The evolution of the operator cabin – 2.0 How the needs of the operator shape the control room of the future.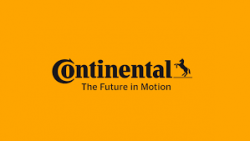 Michael Glunk
Head of Program Driver's Workplace
Continental
Germany
Who will the machine operators of the future be – and what demands will they have regarding their job? What are the psychological foundations for the information processing of humans? What can we learn from cutting edge in-cab technology for passenger cars? What challenges will the evolution of mobile machines add to the current situation? Michael Glunk, Head of the program Driver's Workplace at Continental´s Automotive business segment Commercial and Special Vehicles looks deep into the preconditions that define the operator´s workplace of the future. Based on his findings, he casts a spotlight on some of the technologies we will likely see.
What the audience will learn
the psychological foundations for the information processing of humans
innovations adapted from cutting-edge passenger car technology
the expectations of future, more demanding job starters regarding their work
pressure to increase a machine´s efficiency and value creation
09:50
Building HMI platforms

Dr Markus Wallmyr
UX Lead
CrossControl
Sweden
Gone are the days when the complete system was be done by a single developer and even a single company, instead we rely on systems from 3rd party providers, sometimes resulting in a vehicle cabin with a plethora of diverse displays and systems. At the same time, there is a drive towards better user experiences, operator support systems and productivity tools that can be improved over the machine lifetime. In this speech we will look into approaches for computation hardware and software that can enable realization of new and coming system functionality to realize homogenous and upgradeable operator environments.
What the audience will learn
A good user interaction for safe and effective operation
How a good software framework can enable integration of HMI functionality on displays for a homogenous experience.
Hardware and software integration that enables new functionalllity, interaction and development speed.
10:15 - 10:45
10:45
How to make a safety function block for a crane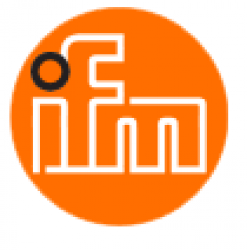 Ronald van Kempen Sekèt
Safety Manager
ifm electronic
Netherlands
Software: What's involved in creating your own safety function block? The advent of the Machine Product Regulation brings a clear signal of what software must comply with in a safety application. During the Safety Engineering Event, we will be happy to explain the steps that can be followed to certify a homemade safety function block so that the software is equivalent to a safety component. Consider crane construction, for example, where we often see the Rated Capacity Limiter being created in an Excel to put all the numbers together. How do you certify safety a function block? How is it reported and documented?
What the audience will learn
Is there a safe crane? With certified software from the RCL (Rated Capacity Limiter)?
How many Cranes are really safe now? Particularly on the software side.
Excavators and aerial work platforms on the track must comply with safe software. Is your software really safe?
How do you make an AGV's navigation software really safe? What steps should you go through?
What are the steps to follow when creating a Software safety function block in EN-IEC-61508?
11:10
Operating and control concept with a bird's eye view function and artificial intelligence

Jürgen Müller
CEO
Graf-Syteco GmbH & Co. KG
Germany
Bird's eye view systems are more and more present. High resolution IP-cameras with large viewing angle are mounted around the vehicle and send their image to a control unit, which calculates the bird's eye view image of the vehicle's environment top view. This image is then presented to the driver on a display in the cabin. Graf-Syteco has now integrated this functionality into operating and control devices which show this image on the display parallel to the visualization to reduce the number of displays in the cabin. Additionally, this image is forwarded to an artificial intelligence which is able to detect people and objects in the near environment of the machine and warn the operator with an optical and acoustic signal. Even a machine stop is thinkable. Like an automatic distance cruise control this new assistant system can help to avoid accidents and makes construction sites a bit safer.
What the audience will learn
With the bird's eye image on the display the machine operator has the environment in view at any time
The artificial intelligence recognizes people and objects and issue a warning signal when it predicts that people will enter a dangerous zone soon
The combination of bird's eye view and AI creates an assistant system which enables the operator, who is mostly concentrated on his work, to react early enough to avoid accidents
11:35
Vision technology for off-road vehicles

Dr Sabri Bayoudh
VP Technology
Arcure
France
Recent advances in hardware capacity along with the breakthrough of deep learning opened a new era for vision applications applied to the industry, going from safety to productivity. In the presentation we will zoom in on safety applications thanks to pedestrian detection around the vehicle: the current state of the art, the challenges and the trends for the following years. The presentation will go beyond pedestrian detection to explore the spectrum of features offered to the industrial vehicle thanks to the vision technology
What the audience will learn
Pedestrian detection using embedded vision technology for industrial vehicle
Benchmark of the current solutions
Pedestrian detection challenges
Trends in vision technology in the upcoming years
12:00
Optimizing performance and environmental compliance in mobile machine cabin cooling

Mark Mitchell
Managing Director and Global Director -Technical Support
Burgaflex and Unicla Group
Australia
Mobile cooling of cabins, cargo areas, batteries and EV systems represents a significant percentage of the energy consumed in modern vehicles and machinery. This impacts on the overall carbon footprint of any specific vehicle or machine. This presentation will examine the HVAC/R systems needed to undertake these tasks and examine them from a refrigerant flow perspective, and with an emphasis on their implications for cabin design, and operator safety and comfort. The choice of refrigerant and how each is used has significant impact on the environmental and human safety outcomes when these systems are operated. Specific attention will be given to techniques to reduce leakage, improve performance and increase life cycles of complete HVAC/R systems.
What the audience will learn
How to design and set up an efficient refrigeration circuit
Techniques to achieve low refrigerant gas leakage in high performance systems
Design parameters to ensure adequate flow of refrigerant in systems to enhance performance and the life cycles of equipment
Implementing specific design and system installation parameters to ensure adequate flow of lubricants in systems
Control of thermal parameters, pressure, and temperature in modern compressors for large electric vehicles and machinery
12:25 - 14:00
Feature session - XR in the cabin
14:00
XR in the cabin – the THEIA-XR approach - introduction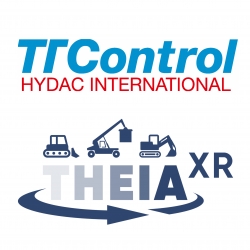 Dr Martijn Rooker
Innovation Projects & Funding Manager
TTControl GmbH
Austria
In this introduction, Martijn will set the stage for this session by describing the THEIA-XR project, and how XR impacts and benefits the interaction between user and machine as demonstrated in the following presentations and panel discussion. Martijn will moderate the session.
14:05
User interface design in industrial applications – Using low effort, medium fidelity prototyping to explore XR modalities

Sebastian Lorenz
Research Associate
Technische Universität Dresden
Germany
This Presentation reports on our advanced prototyping framework for augmenting multimodal human-machine interaction (HMI). The framework considers new tools for developing advanced interaction technology and functionalities, their perception, and communication with humans. It provides an interactive and flexible environment to test and examine interaction concepts and the roles of future operators. Implementing capable prototyping in early phases of product development is essential in novel HMI to accelerate development processes and reduce uncertainties regarding autonomous machines, making them easy to apply in HMI development processes in the industry. We showcase some of our existing prototypes and give an outlook for our XR-Prototypes in the TheiaXR-project that will be designed to give insights into the design of user interfaces for cyber-physical systems across all industrial domains.
What the audience will learn
What makes XR-Prototyping so special?
What and how do we combine tools to achieve immersive and interactive prototypes with low setup efforts?
How do we effectively use prototyping for novel XR-HMI?
14:30
Accurate outdoor augmented reality - applications and challenges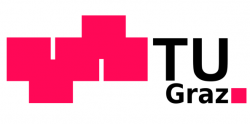 Dr Clemens Arth
Senior Research Scientist
Graz University of Technology
Austria
The presentation will briefly describe and explain the main challenge when using AR in outdoor environments, which is accurate registration of content to the real world. An affordable solution to perform mobile handheld AR will be presented, together with a use-case to highlight underground infrastructure on road surfaces. Based on the setup in TheiaXR, several scenarios to use head-worn, handheld and projector based options to present relevant content to the operator will be presented.
What the audience will learn
Illustration of basic registration challenge to make outdoor AR actually work
Example of affordable outdoor registration setup for mobile use
Use-case example to perform spray-marking of underground infrastructure on normal roads
Outlook to use XR technology in TheiaXR
14:55
Exploiting XR in novel cabin concepts and operator support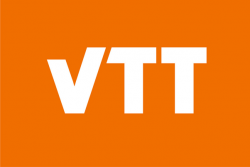 Kaj Helin
Principal Scientist, Certified Project Manager IPMA
VTT Technical Research Centre of Finland Ltd
Finland
This presentation will introduce how to exploit XR in novel cabin concepts and operator support. There will be two use cases of designing and evaluating the novel cabin concept with XR features with end-user. The use cases are 1) mining machine, and 2) tram. Also, future implementation of XR supported remote operation will be introduced. At the end of the presentation the EuroXR Association will be introduced and with details of how to exploit it in XR dissemination.
What the audience will learn
How to use XR for novel cabin concept design
Added value of XR in novel concepts evaluation
Future plans of using XR in remote operations
How to exploit EuroXR association in XR dissemination
15:20 - 15:50
15:50
XR use cases in container handling machines

Pekka Yli-Paunu
Research Director
Cargotec Oyj, Kalmar
Finland
AR can be used to provide operators with real-time visualization of important information, such as container positions and weight distribution. This can help operators make more informed decisions and work more efficiently and safely. VR and AR can be used to customize the user interface of container-handling machines to meet the specific needs of individual operators. VR and AR visualizations can help operators and maintenance teams monitor machine performance and identify potential issues before they become major problems. AR can be used to provide remote assistance to operators in the field. VR can be used to provide simulation-based training to operators, allowing them to practice operating the machines in a realistic virtual environment.
What the audience will learn
Improve situational awareness of operators -> Improved productivity and safety
Improve UX of the machine's HMI
Support maintenance persons remotely
Help to maintain machines correctly
Train employees without real machines
16:15 - 17:00
Panel Discussion - XR in the cabin - Making the unperceivable perceivable for the human operator
This discussion will engage on topics beyond the obvious and extend the exchange on topics like generational bias in the acceptance of AR / VR solutions, boundary conditions in the development and implications for human-machine interactions.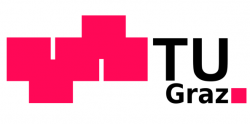 Dr Clemens Arth
Senior Research Scientist
Graz University of Technology
Austria

Sebastian Lorenz
Research Associate
Technische Universität Dresden
Germany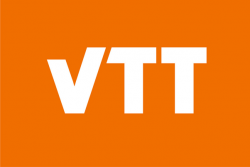 Kaj Helin
Principal Scientist, Certified Project Manager IPMA
VTT Technical Research Centre of Finland Ltd
Finland

Pekka Yli-Paunu
Research Director
Cargotec Oyj, Kalmar
Finland
Moderator:
Martijn Rooker, Innovation Projects & Funding Manager, TTControl GmbH