Speaker Details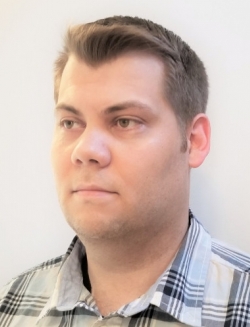 Damir Gumerov
Damir Gumerov joined Applanix, a Trimble company, in 2012. He currently manages a product portfolio composed of positioning and orientation systems that are used for the guidance of autonomous vehicles, as well as tools in the development of land autonomy products and solutions. Damir holds a bachelor's degree in Geomatics Engineering and a Masters in Earth and Space Science, both from York University in Toronto Canada.
---
Presentation
Reference map generation for SLAM application development
Collecting an accurate reference map in a global (i.e. GNSS) coordinate frame is important in order to achieve positioning precision in SLAM applications. This is even more critical if the automated site contains open sky as well as GNSS denied areas, and poses unique challenges in large factory or mining facilities. By utilizing entry level Trimble INS systems and POSPac processing suite of products achieving accuracies comparable to a survey conducted using mapping grade lidar, Trimble offers an innovative sensor fusion approach to generating point cloud products for SLAM based applications.